A Gaming Monitor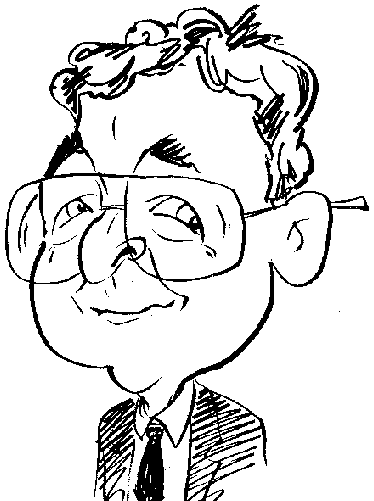 Review controls
As a breed apart, dedicated hardcore gamers demand the ultimate performance from their computer equipment set up. Issues, such as motion blur, flicker-free, refresh rate and response time, are considered to be paramount in the gaming world. This is the arena where milliseconds can mean the difference between success and failure. Naturally the monitor, providing the window into the world for ultimate achievers, has an important role to play.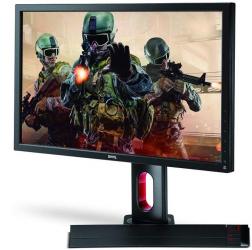 click image to enlarge
Recently I have been checking out the BenQ XL2720Z ultimate gaming monitor. This kit consists of a 27-inch LCD monitor, two-piece stand, a selection of leads for power, D-sub, DVI-D dual link and USB connections. There is also an S Switch device which acts as a remote control for switching between display settings that can be designated for gaming, work and entertainment. This last item goes someway towards disproving the theory that gamers just play game and use their computers for nothing else.
You also get a software CD containing a PDF version of the User Manual, drivers and Acrobat Reader. Unfortunately the CD with my review product was faulty and I was unable to access its content. This resulted in some web searching to find and download the various items. Surprisingly I was unable to find any of these items on the BenQ.co.uk and BenQ.com websites. Fortunately the Canadian site came to my rescue and saved me chasing the company's PR for a replacement.
Once mounted on a stand with an adjustable height feature, the monitor looks uninspiring, almost as if BenQ had deliberately designed the product's appearance so as not to distract the gamer from the prime task of becoming a winner. The plain black wooden frame certainly gave me that impression as I found it enabled me to totally concentrate on what was happening on the screen.
With dimensions of 548 x 642 x 27.3mm (H x W x D), this monitor is capable of displaying 16.7 million colours at a resolution of 1920 x 1080 delivering a pixel pitch of 0.311mm. This is a back light unit with a 598 x 336mm display area that has a viewing angle of 170 degrees / 160 degrees. Arranged on the rear of the monitor are connection options for power, D-sub, DVI, DP1.2, headphones and a pair of HDMI ports.
While the monitor's initial appearance might not set the pulses racing, it does come with the promise that beneath the surface there are attraction that could appeal to gamers. For a start BenQ has put in some work with regards to the reduction of Motion Blur. This presence of this feature can result in fast-moving action causing a delayed change in the colour of pixels with the result that the image quality is reduced. As a result gamers who are in for the long-haul playing sessions tend to suffer from eye fatigue and possible headaches. While not totally eliminating Motion Blur, BenQ has managed to reduce this effect through the work it has put into the elements of resolution, response time and refresh rate.
When looking at a standard screen you might not realise it but the display flickers. Although it might not register on your immediate consciousness, you eyes will take note of this effect with the result that, like Motion Blur, eye fatigue can occur and affect your gaming performance. BenQ claims the XL2720Z has been developed to eliminate flicker which can occur at all levels of brightness. I am not going to argue with this claim especially when it concerns something that I do not notice happening.
Refresh rate is another aspect which gamers come to rely on with their current display and they are always asking for a faster rate. BenQ answer comes in the form of the rather unattractively named GROM technology. To give it its full name, this is Gaming Refresh-rate Optimisation Management technology. BenQ believes this feature offers a total solution for delivering the refresh rate demanded by gamers. The XL2720Z is rated at delivering a 1ms GTG (Grey to Grey although I quite like the Good to Go acronym) response time.
As mentioned earlier, the XL2720Z comes with an S Switch. This is a wedged shape devices that is tethered to the rear of the monitor. Its purpose is to allow you to switch between various preset modes for different types of computer action. The S Switch features a red thumb wheel for scrolling and adjustment of elements plus four buttons that are designated for Return and the three selection modes that have been preset. These buttons will respond in different ways to a quick or long press.
For more standard control of the screen and its content, the XL2720Z has the usual array of touch sensitive buttons running down the monitors frame on the right side. These controls are used for features such as blur reduction, picture mode, display mode and OSD menu plus power.
The XL2720Z monitor has performed well during the review period although it has not produced any noticeable improvement in my game playing ability but that is probably down to my own skill factor. Currently Amazon.co.uk is listing this monitor at £338.00.
BenQ XL2720Z Gaming Monitor

| Attribute | Value |
| --- | --- |
| Screen size | 27-inch |
| Aspect ratio | 16:9 |
| Resolution | 1920 x 1080 |
| Pixel Pitch | 0.311 |
| Brightness | 300 cd / m2 |
| Native contrast | 1000 : 1 |
| Dynamic contrast ratio | 12m : 1 |
| Panel type | Twisted Nematic |
| Viewing angle | 170 / 160 |
| Response time | 1ms GTG |
| Display colours | 16.7 million |
| Colour gamut | 72% |
| Vertical refresh rate | 100 / 120 / 144Hz |
| Input connector | D-sub, DVI-DL, HDMI x 2, DPI.2, headphone jack |
| USB hub | Downstream x 3 |