Bosch MCM8861 Food Processor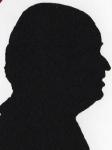 This is a rather good multi-function device from Bosch, not as 'multi-function' normally means with a printer scanner etc. but a device to chop, mix, blend and most other things you want to do to food in preparation to cook or eat.

click image to enlarge
This is somewhat larger than the recently reviewed 'Magic Bullet' but this unit from Bosch can easily accommodate the needs of a family.
Ten with these multi-function devices they require a great deal of room and if you are neat and tidy they prove nearly impossible to store away in the box. Here while the box itself is not small at 39x38x37cm everything fits into it with a minimum of fuss and no degree in puzzles is required.
All the small bits and pieces fit into a single zip up pouch 18x18x13cm with a handle on top for easy relocation when required.
I suspect there was a missing instruction book and a few important parts and an even thicker safety precaution manual telling you not to immerse in water when the power lead is connected etc. Often these devices come with a receipt book and this is available online via a supplied link.
The one thing I was supplied with was a large double sided sheet twice the size of an A4 sheet filled with diagrams of the various bits and how to fit them together for various tasks and perhaps most importantly how to clean the bits after use. It also shows how long various ingredient parts need on which setting and in what quantity should be prepared for.
A document like this means as only numbers are used apart from the illustrations there is no language barrier.
Anyway I managed without the instructions and while I made a range of delights my test period was during the hottest summer we have had for years so I did make lots of Smoothies and other concoctions using ice and fruit based units.
The largest bowl is 17cm across at the base and 21cm across at the top without the lid being attached.
The smaller bowl with double blade used for grinding and chopping is a strange shape as it fits onto the main base so is a lot wider as the bottom. The part that you use to mix is 9cm across and 6cm tall.
If you watch various TV cooking shows you will see a lot of these smaller units have problematic fitments to fix or remove this just twists to fit and the opposite motion to remove.
I did try some receipts from the web site link and of course they worked correctly but as stated it was very hot during my test period so cold items were the thing that ruled and while fruit and ice mixed make a great Smoothie things like cold custard mixed with various other ingredients also work and then let your brain run wild.
The Bosch MCM8861 is indeed talented in that it can fit back in its box and all the extra bits fit into the zip up pouch so the kitchen worktop or table can be used for other things when required. It's available from the link below for £182.06 with free delivery.
http://www.amazon.co.uk/gp/product/B00DKVX7LA?ie=UTF8&tag=gadge0a-21&linkCode=as2&camp=1634