Shark Steam Pocket Mop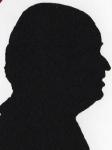 Although I have reviewed a number of vacuum cleaners I have to confess this is my first mop. However this is not your 'bucket and mop' type mop. In trying to position it correctly it is really a vacuum for all hard floors.


click image to enlarge
On first glance it could be confused with a vacuum cleaner it comes with a 8metre mains lead and part way down the arm is a bulge that could be confused with a dust collector in fact this is where the steam is produced.
Like so many products today you need to assemble it – this even applies to vacuum cleaners – however its not that difficult and the Owners Guide and 'Quick Start' which are combined in one run to eighteen well illustrated pages.
The idea is simple – most good ones are – a small tank in the handle that you place water in, wait a few seconds for it to heat and then pump the handle and you have steam to clean all solid surfaces quickly and efficiently.
Because you use steam and not buckets of water the surface is drier a lot quicker and you even put in less work as most surfaces need only a single push to cover, dust and grime are easily lifted into the reusable cleaning pads.
You get a set of cleaning pads and a set of pockets, all are washable so can be reused, the interesting shape is the triangular one that really does get into small corners. I used them on wood; tiles and lino in all cases make sure the surfaces are 'sealed'. The amount of actual water on the surface is small so I suspect it would work cleaning a spill on a tight pile carpet although I certainly would not try it on a valuable Persian shag pile.
This is not designed to replace a vacuum and for more than dirt you should vacuum before cleaning with the Shark.
On a tiled floor you can just see a damp trail but on a dry warn day it is dry before you have completed the tiled area.
If you have pets or even a smoker in the house this can be uses on carpets as a deodoriser the remove the smells.
The length of the handle is adjustable so it should suit if you are 5foot 2inches or 5foot 10 inches as well as anything in between.
The cleaning pads and pockets should only be washed in liquid detergent the instructions specifically say no powders.
If you have several rooms with hard surfaces or tiled areas then this could be a reasonable investment, remember however you should not use it on floor boards because of the gaps between the boards, while its not like getting a mop and bucket there is still some water involved that's why the instructions say sealed floors.
The Shark Steam Pocket Mop S3501UKJ is available direct from JML for £99.99 or should you need two you can save £20 on the second one.