Worx DIY Tools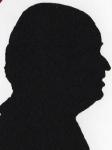 With three weeks over Christmas and New Year with no events or conferences I am sad to say that DIY finally got to the top of the list, so two new tools from Worx finally got a good test and jobs were completed with ease.

SonicCrafter
Having removed the outer cardboard cover a nice solid plastic box with two catches holds the tool. Flip the catches and nothing happens further examination reveals one of those nasty plastic ties through a loop so out with the industrial scissors and I am in.
The tool itself is close to 30cm long and has a hard wired mains lead coming from the rear of the unit, the mains lead is 3metres and the total weight of the tool is a not insubstantial 1.725kilos. However it is extremely powerful.
If I say it can cut, sand and scrape it does not sound that special but the box contains all the blades and discs required to do all three. As the head is small it can get into places to do things other tools cannot manage to get to.
Accuracy is its watchword from cutting laminate flooring to cleaning down round pipes close to wall and even behind radiators. However while the initial cost of the tool is quite reasonable the replacement saws and blades are far more expensive. So the amount of work of any one type you are going to do will determine its value.
There is a perfectly adequate 16 page manual that even got a DIY dummy like me working and providing you are not renovating a whole house then this certainly could be the tool to do a little bit of almost everything. Available from the link below for £84.98.
http://www.diy.com/diy/jsp/bq/nav.jsp?action=detail&fh_secondid=11097504
D-Lite WX125
Just like the unit above the cardboard sleeve and inside that a sturdy heavy duty plastic case with two catches and joy of joy no need for the industrial scissors.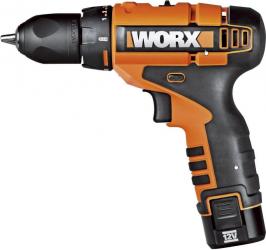 click image to enlarge
One of the few things the Worx multi tool above does not do is drill hence my request to see a small electric drill. If anything to me this is more exciting as being cordless (battery charger included) it can get into confined spaces.
It is 19cm long 18cm tall at the rear and a maximum of 5cm wide. The weight of the unit is a tad over one kilo.
There is a 16 page manual and another 8 page manual to cover use of the battery charger.
As some know I am naturally left handed but the pistol grip on this drill works equally well held in either the left or right hand. I found the unit especially well balanced and as I was comfortable so it seems were the holes I drilled as unlike some other weighty products there was no slippage when I was using this small and powerful unit.
One nice feature is that when drilling there is an LED on the front of the unit just under the chuck to light where you are working. This is a two speed unit and with the self locking chuck you can easily use it to screw items.
With the overall weight of the unit the battery is small so not a tool to use for hours on end, ideal for me the very reluctant DIY bod. The Worx D-Lite WX125 is available from the link below for £79.98
http://www.diy.com/diy/jsp/bq/nav.jsp?action=detail&fh_secondid=11097512