Life as a Cockroach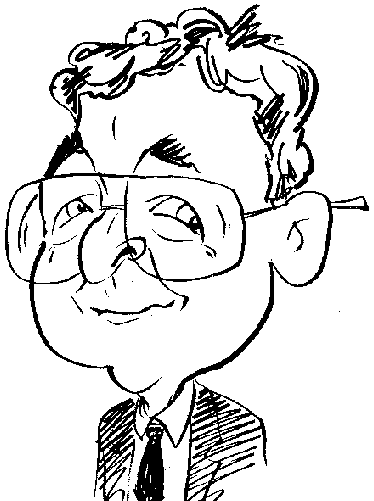 Some games lead you in gently; others throw up a brick wall. This next title falls into the latter category.
With a title such as "Bad Mojo" then you should have a pretty good idea that your luck might just be about to run out. That is exactly the situation that faces Roger Samms, a scientist who has been involved in some vary questionable research and experiments (is there any other kind in the virtual world of gaming). But we are getting a little ahead of ourselves, so the subject of Roger and his bad mojo will have to wait for a moment.
Bad Mojo first burst onto the game playing scene back in 2004 when it somehow managed to totally escape my attention. Now, with "Redux" added to the title, the game is making a reappearance thanks to the people at XIDER Games. Installation is fairly straightforward although you will need to install QuickTime, if it is not already presence, as this is required for the game and the FMV sequences which, incidentally, are so hammy and over-acted that you might be tempted to skip them - could be a mistake. The first of these FMV cut scenes introduces Roger Samms and his halitosis-suffering landlord before a metamorphosis takes place and the real action begins.
Prior to skipping town with some ill-gotten gains, Roger searches for and finds his mother's antique locket which, for reasons I have yet to discover, magically transforms him into a cockroach and so begins Bad Mojo. This is an adventure in more ways than one. Not only is Bad Mojo an adventure game in this accepted practice but also an adventure in working out what you are supposed to do and how to achieve your aim. Help, apart from a few cryptic clues in the manual, provided in PDF format, is almost non-existent. Frustration comes quickly in a seemingly never-ending deluge.
Basically you use the cursor keys to move your scuttling insect around pre-rendered 2D detailed backgrounds that you would normally avoid like the plague in real life - unless of course you are into cigarette ends, bottle caps and burned matches. While the human characters tend to disregard realism, your cockroach certainly looks and moves realistically. You need to guide him (presumably the transformation did not include a sex change) around floors, crevices, and almost any places that are available although access to some areas are blocked by various spillages and other discarded items of rubbish. Danger can strike at any time as you try to avoid, poison, traps, spiders and other creatures that exists in this environment.
I would like to tell you more about the trials and tribulations of life as a cockroach but circumstances decree otherwise. Despite several sessions playing this game, I have been unable to make any progress other than to get myself killed off on numerous occasions - life is cheap as a cockroach. Each time death comes you end up being returned to the games starting point. Yes the game does have a Save ability but to use it you really need to make some initial progress. I am sure there must be a challenging adventure game in Bad Mojo but you can only bang your head against a brick wall so many times before other tasks demand your attention. Sorry Bad Mojo but you are not for me; other might think differently. In conclusion Bad Mojo takes game playing to a difficulty level that defeats me but if you accept the challenge remember this is not a game for the squeamish.
Priced at £9.99, Bad Mojo requires a Pentium 1.5GHz processor with a graphics card with 64MB of memory, pus 256MB RAM running Windows 2000 or later.