WORX Removes the Effort from Gardening Work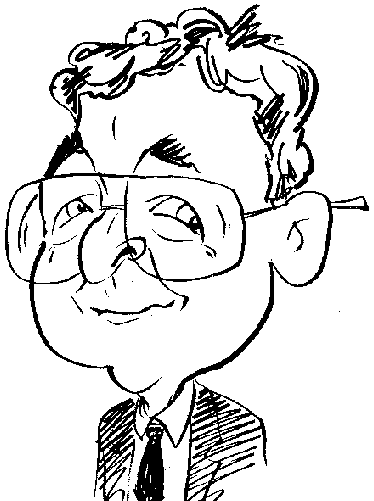 With a garden that consists of an expanse of concrete and an unruly hedge that divides my property from that of next door, I was perhaps not the ideal choice for checking out WORX and the company's range of garden tools. But at least I was available to attend the demonstration being carried out on the second floor of a central London office building.

The first tool that I was introduced to was possibly the only one that I could make use of on a regular basis. This was a hedge trimmer. In fact WORX has two hedge trimmers on display. Both are cordless 18V models. First up was the WG250E version which features a quick release handle, dual action blades and an aluminium rack cover. With a maximum cutting length of 51cm, this hedge trimmer has an 18V Ni-Cadmium battery pack that takes around an hour to recharge. This unit weighs 3.1kg and is priced at £59.98.
The second hedge trimmer is the WG251E model. With this unit you get dual action blades designed to reduce vibration and provide a smooth cutting performance. The trimmer's multi-grip switch system requires both hands to be used so alleviating the problem of an accidental start up. Maximum cutting length is 52cm. Unlike the previous model, the WG251E has a Lithium-Ion battery pack which requires a recharging period of between 3 and 5 hours. The machine weight is 2.3kg and the product is priced at £84.98.
Also providing cutting facilities but aimed at more solid targets is an electric chain saw. This is the WG303E model. It has automatic chain lubrication and tightening features to ensure the chain does not become slack. The saw is powered from the mains with a cable length of 5 metres. The WG303E has an emergency quick stop chain brake and a metal spike bumper. This unit is priced at £89.98.
While earlier I mentioned that the hedge trimmer was probably the only WORX product that I would use, on second thoughts maybe I could also find a place for this next product which provides blower, mulcher and vacuum features for tidying up unwanted debris. This is the WG501E. It has a chisel style nose for easier access along walls. Powered from the mains, this product comes with a 12m cable and a leaf collecting bag with a capacity of 54 litres. The recommended price for this product is £59.98.
For those with a lawn and the need to keep it neat and tidy, these next few products could prove extremely useful. WORX has introduced three mowers that feature the company's IntelliCut™ and MUTE™ technologies. While MUTE™ deals with noise emission aspects and it does make a big difference, IntelliCut™ lets you switch between working with different conditions such as tall grass or giving a finishing touch to the lawn.
Heading this group of three mowers is the 36V Cordless Self-Propelled 46cm WG789E model. With this model you get the WORX Pacesetter™ electronic drive system which automatically sets the speed of the mower based on the operator's walking gait. The unit's 3-in-1 blade can cut, collect and mulch. As with the other two mowers, this unit's ECO charge battery automatically disconnects from the mains when fully charged. Also featured on all models is the collapsible and adjustable handle. The other two mowers are the 24V Cordless 33cm (WG783E) and 24V Cordless 40cm (WG785E) models. Currently I do not have any confirmed prices for these three models.
Having carried out the main cutting duties, you may wish to indulge in some trimming using one of the four WORX models designed for this particular aspect of lawn maintenance. At the lower end of the scale is the WG110E which is an electric trimmer with an adjustable handle and telescopic shaft. Supplied with a 10m cable, this device has a 25cm cutting diameter and weighs 2.0kg. It is priced at £24.98.
Increasing the cutting diameter to 30cm is the WG104E.1. This model feature 90 degree tilting shaft positions for sloped and hard to reach areas. Again you have an adjustable handle and telescopic shaft. Supplied with a 12m cable and weighing 3.4kg, this unit is priced at £39.98.
Third in the trimmer category is the WG150E model. This cordless unit has an 18V Ni-Cadmium battery pack with a one hour recharging cycle. In features it is similar to the WG104E.1 although its cutting diameter is 25cm. Weighing 3.1kg, this cordless trimmer will cost £59.98.
The top-of-the-line trimmer is the WG151E. This model has an 18V Li-ion battery pack with a charging time of between 3 and 5 hours. As with the other models, it has 90 degree tilting shaft positions and a telescopic shaft. This model can be quickly converted to carry out edge functions. Weighing 2.4kg, this model has the premium price tag of £84.98.
I have just enough time to quickly mention the WORX Silent Shredder 2500W (WG401E). Featuring an auto-feed capability with an LED load management interface, this shredder comes with a price ticket of £179.98. All these products should be available from your local B&Q store ready for the garden maintenance season.
http://www.diy.com/diy/jsp/bq/nav.jsp?isSearch=true&fh_search=WORX