Taking the Freesat Route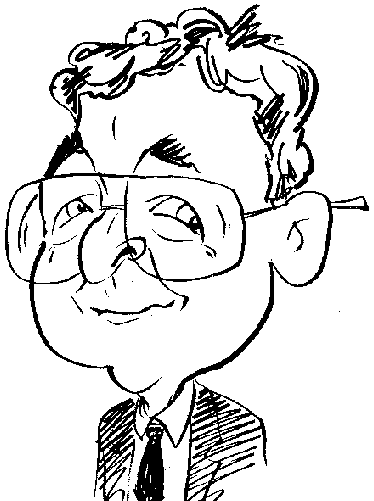 Review controls
Freesat is a digital television service that has come about as the result of a co-operative venture between the BBC and ITV.


click image to enlarge
This offering will provide subscription free access to satellite delivered television channels and services without the need to tie a customer to a contract. Currently the Freesat offering stands at 80 channels featuring those available via Freeview with one or two extra morsels.
While this is subscription-free, some expense will be necessary in order to receive this service. For a start you will need a Freesat digital box or a television with built-in Freesat capability. In addition you will need a satellite dish, which should be set up by an approved installer, in order to receive the signal. As Freesat currently provides access to two High Definition channels (BBC HD and ITV HD), you will need HD-ready television set to get the full benefit from the service.
It was mentioned at the product's launch event that those with a Sky dish already installed could use that item of equipment as part of the Freesat solution. As a standard Sky subscriber, I was able to check this claim using a Humax set-top box with Freesat HD. This was the FoxSat-HD box.
Considerably smaller than my Sky box, the Humax unit measures 280 x 200 x 45mm and is predominately black in colour. Various control buttons and LEDs decorate the front of the box while a range of connection options are located at the rear. Dual SCART (TV & VCR) sockets sit alongside HDMI, Ethernet (for future use) and USB connections. You also get phono-style RCA sockets, S/PDIF connection for digital audio and an LNB IN socket for connecting to a satellite dish. Humax include a SCART lead, HDMI cable and the RCA connecting lead.
Integrating the Humax box into my current system, which consisted of a Sky box, Bravia HD TV, LiteOn Combi PVR/DVD writer and LG VCR, was relatively straightforward. However the procedure did involve disconnecting the Sky box from the satellite dish so the appropriate lead could be linked to the Humax box. This meant I was then unable to receive any Sky specific channels. Technically I could have got round this problem with a splitter cable but, unfortunately, I did not have one to hand.
Once connected, the Humax box's first action was to request permission to carry out an over-the-air check and update of the software. Following the update, you will need to enter your post code so that the software can work out which regional variations of the BBC and ITV channels should be included in your EPG (Electronic Program Guide). The scanning is quick and detects all the various channels that are currently available for the Freesat service. Currently this stands at 80 channels but this number is expected to rise to nearer 300 by the end of the year.
However if you are not prepared to wait and want access to a greater range of channels there is an option that can be implemented. You can opt for the Humax device to scan for channels that are not part of the standard Freesat offerings. By selecting a manual scan (which is a misnomer as you are not required to do anything), far more channels will be identified. When I took this approach a total of 455 channels (349 TV and 106 Radio) were listed although some were scrambled and not available for viewing. Image quality, in all cases, was excellent especially with regards to the few HD channels on offer.
The EPG supplied with this service provides a seven-day listing with a choice of Guide or List view. The Guide view categories channels by genre that includes entertainment, news and sport, music and movies while List view presents channels in numeric order. A search option is available and you can pop up a status bar (á la Sky) to see details of the current program being viewed. There were a number of other similarities between this EPG and that available from Sky thus making it easier to switch between the two. Channel switching and EPG navigation is carried out via a full-sized remote control. This does tend to add to the clutter and confusion caused by device-specific remotes but allows for arm-chair control.
Apart from the need to change the satellite dish lead to switch between Sky and Freesat viewing, I was pleased with the performance and functionality of the Humax FoxSat HD box. Picture and sound quality were of a high standard especially with the few channels offering HD content. If you are interested in the Freesat initiative then the Humax box will not disappoint and is well worth considering. This product has been priced at £149.99.