NuVue 710 Picture Frame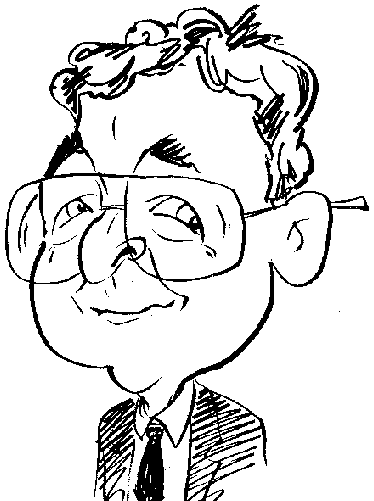 Review controls
There are digital picture frames that will enhance your enjoyment of your digital images and then there are other digital picture frames that do little in this respect.
Buy Now!
NuVu Digital Photo Frame
£89 from PrezzyBox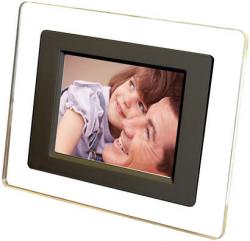 While some digital frame modules have taken the basic premise and enhanced the performance with increased functionality; some other products, fortunately in the minority, offer little in the way of innovation and just deliver an extremely basic performance. The NuVue 710 digital picture frame from Digital Spectrum definitely falls into the later category as became immediately obvious on unpacking the product.
The NuVue 710 kit consists of the main digital frame; a small plastic stand; power lead; and a User manual. This documentation is little more than a folder A4 sheet of paper which starts off by informing you that the NuVue is the perfect product for displaying your favourite digital images in high-quality resolution - somebody obviously had a vivid imagination as the image quality fell well below what I would consider acceptable especially at the price being charged for this device.
The 7-inch display area, with a resolution of 480 x 234 pixel, is initially surrounded by a black frame which is then encased in a transparent frame. Although the plastic stand can be attached so that the frame is in portrait orientation, the only supported orientation is that of landscape mode. A built-in memory card reader is located on the left side of the unit and provides slots for MMC, SD, xD and MS cards. Running along the top of the frame is a row of buttons for controlling and adjusting the basic slideshow that is the sole display facility supported by this device.
There are buttons to turn on/off/pause/ play the slideshow; move between the available images; cycle through the pre-defined time delays of 5, 10, 30 and 60 seconds; and change between the different modes or methods of displaying the slideshow images. Four different modes are available and I found them to be rather hit and miss. I could detect no difference between Original and Auto Fit modes using a mixture of full and half screen images. The Pan Scan mode displays a close up of a section of the current image which often resulted in important parts, such as the subject's head, being excluded. Fill mode was slightly better although there were times when the image looked as if you were viewing it through a distorted mirror. In all modes the image quality, as mentioned earlier, was no better than average and makes you wonder as to the price point for this product.
With a limited set of options, unexceptional image quality, and no remote control, I can find little to recommend with regards to this product. It is underspecified and overpriced at £89.00 making me wonder why Prezzybox.com chose this particular model over the numerous other superior digital frames that are currently available.