No Litter Tray Required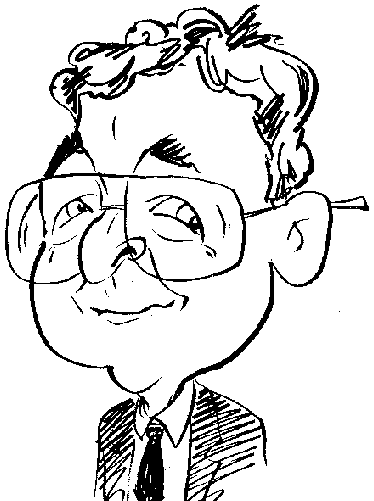 While I will admit to a preference for a dog as a pet, I still enjoy the company of a cat although the same can not be said of the need for a litter tray.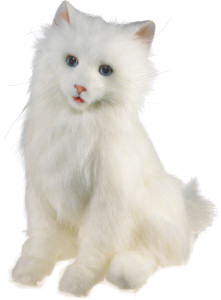 As a nation of pet lovers, it is hardly surprising that several toys are based on this aspect of modern life. With cats recently taking over the number one spot by replacing dogs as the nation's favourite domestic pet, a trend that is clearly re-enforced by my local neighbourhood, it is appropriate that Hasbro has added a cat to its FurReal Friends range of products.
Standing, or perhaps more appropriately "sitting", this long-haired, pure white feline measures 35cm to the tip of its ears. While its fur is obviously crying out for a good stroking, especially if my experience is anything to go by, you do get a small plastic comb for grooming purposes.
As all cat lovers will appreciate, part of the role expected of humans is to provide a great deal of fuss in the form of strokes and tickles to satisfy the four-legged bundle of fur. The FurReal cat is no exception in this respect. The cat has a number of sensor points dotted around its body that can respond and register pleasure or pain. The cat will emit realistic sounds often with appropriate movement - just don't pull its tail. After a period of being ignored, the FurReal cat will do what cats general do - it will go to sleep sat on its haunches until roused by being stroked. The sleeping position adopted by the FurReal cat is slightly at odds with real life. All the cats I know prefer stretching out flat on whatever is their chosen resting place. Fortunately the Hasbro cat does not demand the sole occupation of whatever chair I am currently using.
Although every effort has been made to produce an almost life-like reproduction of the real thing, even down to the hard pads on its feet, the FurReal cat did fail the ultimate test. A cat (real this time and black in colour), belonging to one of my neighbours, is a regular visitor. Appearing at my back window, looking for fuss and food, usually in the morning and sometimes at night, Bonnie (that's the cat's name in case you wondered) objects rather strongly to the presence of other cats and has developed a nice line in hisses and snarls to show her displeasure at any intruders. However she totally ignored the FurReal cat even when it purred and meowed.
This Hasbro cat is powered by three 1.5V "C" batteries which are supplied. Replacement batteries need to be inserted in a compartment concealed in the cat's belly and held in place by Philips' cross-head screws. You can switch off the battery power if the cat is to be left unattended for long periods.
I do have one criticism of this product and that is regarding the packaging. Extracting the cat from the various restraining wires and other packaging accoutrements will proved to be very frustrating for the young child (4+). If at all possible you should carry out the task yourself but do remember that the cat was bought for the child and not as a therapeutic device for yourself - you could well be tempted. This FurReal cat has a recommended price of £39.99.