PURE Chronos iDock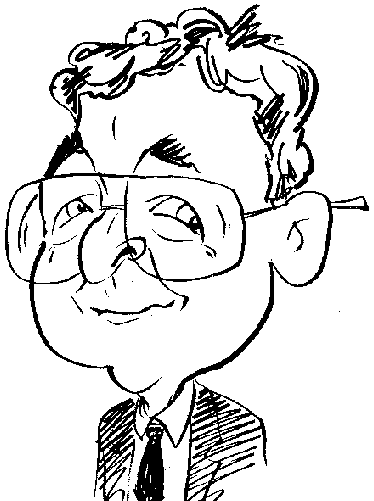 Review controls
It has been a while since I last took a look at a DAB radio. A new model from PURE Digital was my re-introduction to the technology.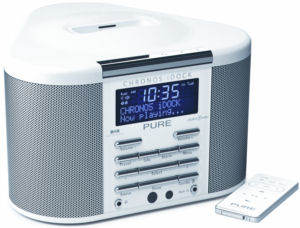 Like numerous other devices that I have seen recently, those delivering DAB (Digital Audio Broadcast) radio facilities are now adopting a multifunction approach to tempt users into making a purchase. One example of this trend to broaden the scope of a DAB device is that seen with the Chronos product from PURE Digital. This piece of kit brings together iPod dock functionality with standard DAB radio facilities in a product entitled PURE Chronos iDock.
Available in either black or white, the Chronos iDock forms part of PURE's Ecoplus range. This means that the product has been designed and manufactured to minimise any environmental impact with standby power consumption of less than 1W. Furthermore the packaging and documentation makes use of recycled and sustainable materials for added green impact.
Three sided with round corners, this DAB radio product positions the iDock component on top. Using this dock you can select and play any content stored on the iPod controlled via the supplied remote unit plus recharge the device. In order to ensure compatibility with the widest range of iPod models, a selection of iPod Dock adapters are included with the product. Seven of these adapters are provided for use with 4th and 5th generation iPod devices with varying storage capacities; 1st and 2nd generation iPod Nanos; and the iPod mini. Although the iPod Shuffle is not mentioned as being supported, it can be used with an optional adapter; however you do lose out on the recharging functionality. A Line-in option enables you to link MP3 players but again without the recharging or remote track selection features.
The DAB radio element of this product should not disappoint. Within a minute or so of plugging in the Chronos to a power source, without any additional input on my part, I was automatically tuned into over 50 stations with the current time and station identification being shown on the 2.5-inch LCD. Up to 30 DAB or FM stations can be stored as presets for those with an eclectic range of station listening that is if you could remember which station corresponded to which preset - I know I couldn't.
The Chronos iDock has four independent alarms that can be set to tune into a specific station; play the iPod; or emit a beeping sound. You can define different alarms for weekdays, weekends, daily or as a one-off for a particular occasion. When the mood takes you, there is a large snooze button, ideally positioned along the front and top of the radio, which can be set to allow a period of up to 59 minutes for a long lay-in. If dropping off to sleep is a problem, then there is a sleep timer function which can give up to a maximum of 90 minute of reception before the radio is placed in stand-by mode ready for next day activity.
Measuring 125 x 195 x 185mm (H x W x D), the Chronos iDock comes with a wire aerial attached. This provided good reception in various rooms of my South London home. While there are a number of DAB radios available at a lower price, you do get the extra functionality and a stylish unit with the PURE Chronos iDock which has been priced at £99.99.
http://www.pure-digital.com/Products/Product.asp?Product=VL-60903