ihealth Wireless Activity and Sleep Tracker AM3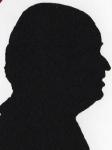 This has been waiting since early 2014 to be reviewed; it came at the same time as the Pulse Oximeter and the Blood Pressure Cuff. The Pulse Oximeter worked immediately, the Blood Pressure Cuff when Android went to V5 but this had to wait for an iPad to arrive.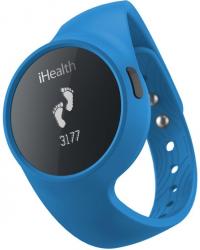 click image to enlarge
It is a watch but until it can be linked to something it is just something that flashes a Bluetooth symbol.
Once it talks to an operating system it understands then you have a usable watch and it has travelled with me for the last ten days. It comes with two surrounds and bands blue and black.
In fact it also comes with a clip if you prefer to fit it to a piece of clothing rather than a wrist. For me however the wrist seemed a better idea as apart from being a Pedometer it is also a sleep analyser. Regular readers will know I do not sleep well but most devices seem to think I do.
One recent device listed that I turned 360 times in one night but still claimed I had a sleep score of 100%. So being on a wrist means when I get up so does it.
As normal for me it's only after a day or so of use that I read a manual, the exception is when I fail to get something to work and as that occurred more than 18 months ago – it still dislikes Android – I had no prior knowledge of just what it could do.
During the day it sits under my shirt cuff so unless I want to know the time when I press its button and it tells me I had no knowledge of what is available.
However at night my wrist is exposed and I noticed that when I moved to say turn over I got the time and ever the experimenter I found another movement during the three seconds that the time was shown brought the next screen and then another etc.
So next morning out comes the manual to check this was what was designed to happen. It is and useful for those who do more exercise than me as it has six different screens that go from date and time, time and battery state, number of steps are the first three and then amount of exercise required and calories burnt and finally a podium that I have yet to mount.
These features can also be seen anytime you wish by pushing the one button and moving sequentially through the six screens.
When you are ready to sleep press and hold the button for a couple of seconds to be put into sleep mode – reading the manual in advance would have given me the first nights figures – and then when you get up in the morning press it again to end sleep mode.
Other things it can do is vibrate as an alarm either to wake you up or to make you take exercise, and there are also car and plane modes so it does not count these as steps.
The software on the iPad 3 that I connected it to is very comprehensive and allows tracking over days, weeks and even months and years.
The iHealth Wireless Activity and Sleep Tracker AM3 is available from the link below for £36.67 with free delivery.
http://www.amazon.co.uk/gp/product/B00D8JIPJI?ie=UTF8&tag=gadge0a-21&linkCode=as2&camp=1634