AEG Floor Cleaner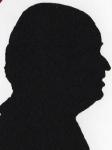 This is the last of five items requested from a press event I attended last autumn. I remember it being demonstrated around a course of obstructions to show its versatility and ease of twisting, only then was the extra feature unveiled.

click image to enlarge
It is 106x15x26cm, the middle figure the width is a maximum and does not apply to the top 64cm of its length. Unlike some other upright units I have looked at recently this will stand up when not in use either in its docking / charging station or on its own.
I mentioned an extra feature and this is that the motor forms part of a portable unit that can unclick from the main unit to easily clean things like furniture the dimensions of this part of the unit are 44x11x12cm and when finished it just clicks back into the main body of the unit.
The slightly smaller head unit means it fits between chair legs and because of it dexterity – a flick of your wrist – has it turned 90 degrees. Perhaps a feature that other units might like to incorporate is the lights on the front of the unit – four LEDs spaced along the cleaner base that show what needs cleaning in those dark corners or under the table where normal light cannot easily reach.
The charging stand for the 19volt internal Lithium battery is 27cm long, 20cm deep and has a central arm 26cm tall, the 1.5metre mains lead is hardwired into it.
The vacuum slots into the stand and lights on the front of the vacuum tell you when it's charged.
It has two modes normal which is reasonably quiet for easy to remove crumbs and such items. For harder to extract items especially on deep pile carpet it has a turbo mode that is quite loud. It moves easily from hard floors to short carpets and even works on the deep pile rugs.
It is light and easy to carry up stairs as stated it is very easy to move around and through things that you would otherwise need to stop and move with a larger unit.
The 2 in 1 is a plus and if you do not already have a hand held unit then buying this not only means you have both in one purchase but as the cleaning attachment for the handheld lives in the charging stand it should always be easy to find.
Having a bad back – yes I know most of us do – I find an upright unit a lot easier to use than a pull along. Having a lightweight upright makes carrying it less painful and clicking the handheld out of it is so simple to do as clicking it back.
Emptying the dust is also easy as it is contained in the handheld park meaning it is easy to drop the contents straight into the wheelie bin.
You do get some warning when power is running low but not a lot so do not start in whole house cleaning without charging this unit first.
The AEG AG3013 is available from the link below for £192 with free delivery.
http://ao.com/product/AG3013-AEG-Ergorapido-Upright-Vacuum-Cleaner-Grey-31430.aspx