SmartWeave Shirt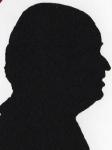 We all sweat, some – like me – sweat a lot, partly due to the weather and partly in my case due to my larger size but also because of various medical problems that I have, so a shirt that promises to not show sweat patches was a must to try.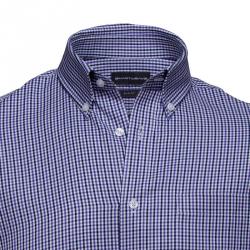 click image to enlarge
In a strange and unusual way – called chance - this arrived just as we had the hottest period of the year so surely a good test for any shirt worn by someone who sweats a lot.
Those of a nervous disposition maybe should not read the next bit. I wore it allday and the inside was soaking, I hung it out and it dried – I warned you not to read, so be it on your own head – the next day I wore it again it was even hotter and again when I got in it was soaking. This time I washed it and hung it out to dry.
As the weather was so good no tumble dry and no ironing. The shirt looks good and smells OK as well.
Next outing a week later and the weather is just as hot, the story is much the same except that there is a day or wear, a day of not wearing followed by a day of wear before the wash and dry.
Still there are no visible marks on the outside of the shirt.
I am told that a top pocket is an option when ordering and this is something I normally like I wondered if one is not normally fitted as this would create a double layer but as my shirt did not have one its only speculation.
I take a size 18 collar and this itself can lead to sleeve length being a little long, in warm weather I wear them with sleeves rolled up but I would need to hitch the sleeves up in winter but as shirts have several options you can get shorter sleeve lengths.
It is make from '2-fold' cotton and this is how the inside can be very wet but the outside remains dry to the touch and also how there are no nasty sweat marks.
From their ad I see that shirts are available in collar sizes from 14inch to 23inches. Other options are longer/shorter sleeve lengths, double or single cuffs and no less than six different collar styles. The breast pocket is also an option.
The technical explanation of how it works is that the SmartWeave draws perspiration away from the skin and transports it across the shirt's inner surface. The moisture is spread finely over a large surface area, drying quickly to keep you fresh throughout the day. The weave re-directs the perspiration away from the outside of the shirt, preventing unsightly sweat marks from showing.
If there are no sweat marks on a shirt after two days of wear in the recent hot weather it must work. Any magic substance in the material would surely have disappeared in a machine wash so when I repeated the exercise a week later again for two days without marks I think it must be in the weave as they say.
The stated price is from £65 but I found an ad running in the Metro paper offering 10% off your first order using code METRO91 at their checkout.