A Braun Shaver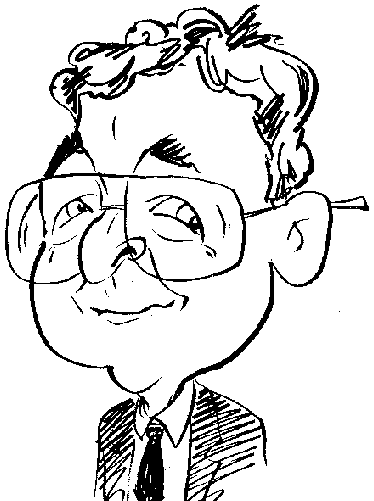 Just before Christmas I attended a Braun event that included the company's latest range of electric shavers.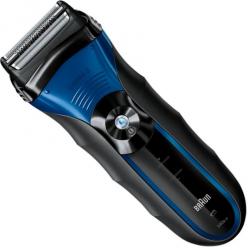 click image to enlarge
Braun is part of the P&G (Procter & Gamble) family of popular brands found in many homes. This family includes Ariel, Fairy, Oral-B, Duracell, Gillette and Febreze. As such, with its range of products classified as Male Grooming, Female Grooming and Hair Care, Braun believes by combining design and functionality into its products this will improve the customer's lifestyle. One such product range is the company's new line-up of electric shavers. As somebody who has come to regard shaving more of a chore than anything else, I was interested to check out how a Braun shaver would fit into my personal grooming schedule.
This new range of shavers fall into three main groups identified as CoolTec, Series 5 and Series 3. Before embarking on my review of the Braun Series 3 340 model, I will take this opportunity to briefly mention a couple of attributes of the other two groups. The Series 5 models feature an upgraded motor delivering 20% more power than previous. The Series 5 also makes use of FlexMotionTec™ technology and Braun's patented UltraActiveLite™ system for a smoother shave as flat flying hairs can be captured. The top-of-the-range CoolTec models offer a space age type experience with the company's pioneering Thermo-Electric Cooling (TEC) technology. An integrated aluminium cooling bar helps minimise a shaving-induced increase in skin temperature hence the "cool" part of the product's title.
The subject of my review is the Braun Series 3 340 model which has Wet & Dry functionality. Unpacking the product reveals the main electric shaver unit with a two-pin power cable, lightweight docking stand, protection cover for the foil head and a small (easy to lose) cleaning brush.
You can either charge the shaver with a direct connection to a main power source or mount it on the docking stand. A first time charge can take up to four hours with subsequent charges taking around an hour. Depending upon facial conditions, you should get up to 45 minutes of cordless shaving on a full charge.
Forming the main part of the shaver, the moulded hand grip has ridged sides for a comfortable fit in the hand for either a right or left handed user. Predominately black with striking blue flashing, the hand grip features a centrally positioned on/off button and LED indicators for full and low power feedback plus one light that I have yet to experience because it is only meant to appear when indicating that replacement parts are required after approximately 18 months of use.
Providing the shaving surface for this device is a triple action FreeFloat system made up of twin foil elements which sandwich the centrally placed trimmer bar. The outside cutting elements are covered by SensoFoil™ which promises a more efficient close shave. These independently sprung cutting elements can adapt for facial contours as they seek out short and long hairs. The head is designed so that it can be replaced either way round after it has been removed for cleaning using the supplied brush.
When longer hair trimming is required for sideburns, moustaches and beards, this shaver has a separate trimmer facility. This unit is located on the rear of the handle and needs to be slid out of its compartment. Unlike the main shaving elements, which felt smooth on the face, this trimmer had a rougher feel to it when drawn across the face surface.
As well as the more standard dry shave operation, this Braun shaver can be used as a wet shaver. Used cordlessly, this device can be used in the shower or bath. In such instances, it needs to work with an application of shaving foam or gel. Personally I always prefer using a more traditional safety razor for a wet shave although this Braun shaver does perform adequately.
While this Braun shaver does not come with a travel case, it can easily be transported using the supplied protective head cover especially as this covers the on/off button to stop the shaver being turned on accidentally. The Braun Series 3 340 shaver is capable of delivering a smooth shave. However it will not replace my currently Dry & Wet shaver as I felt it required more time to complete the job. Braun has priced this product, available from Boots, Amazon, Argos and other outlets, at £99.99.
http://www.braun.com/global/male-grooming/series-shavers/series-3.html