Sonicare Teeth Cleaning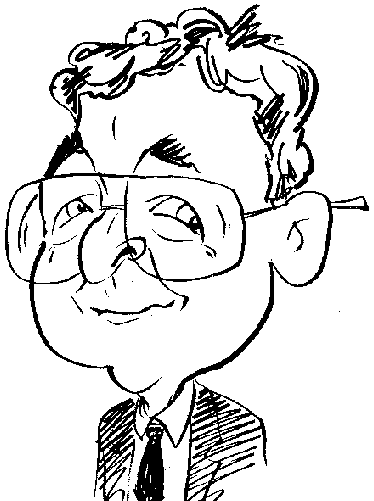 While it is a part of out body that is used on a regular basis, it sometimes does not get the attention it deserves. Just how clean are your teeth?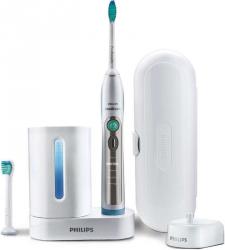 click image to enlarge
According to recent research, up to 90% of the population is likely to experience some form of gum disease during their life time which could then lead to tooth loss and maybe complicate other medical conditions. Inefficient brushing can allow plaque to build up on teeth while allowing bacteria to attack gums causing bleeding and inflammation. Offering to help avoid such situations is the Philips Sonicare FlexCare+ product which comes with the claim of delivering 31,000 brush strokes per minute.
Central to this package is the Sonicare toothbrush which is supplied with two ProResults brush heads, giving you the option of a standard or mini head unit for teeth cleaning, and a choice of three colour coded rings to help identify your personal brush. You also get a UV Brush Head sanitizer and home charging unit for home use; a travel charger; hardback travel case for the toothbrush and heads; plus a couple of travel caps for brush head protection. Both the main charger and travel unit come with leads that have a two-pin plug for use within a bathroom.
The toothbrush is charged by placing it on a raised peg on the combination sanitizer/charger unit. Three LED indicators, positioned near the bottom of the toothbrush handle, will glow green when the battery is fully charged. This process, depending upon the state of the battery, could take up to 24 hours for a full charge but this would be an unlikely situation. Philips estimate that you should get three weeks of average use out of a full charge although in most cases the FlexCare unit will be recharged whenever it is replaced on the charger unit.
Along with a large round green start button, this toothbrush handle has an elongated silver mode button. By default the toothbrush is set for the Clean mode which operates on a two-minute timescale before automatically switching itself off at the conclusion of the cleaning process. Using the mode button you can cycle through the other options with a list of the available options appearing on the body of the toothbrush with the currently selected one highlighted.
Gum Care mode adds a minute of gentle gum cleaning to the Clean mode routine. Refresh mode gives you a one minute quick clean while those with sensitive gums can select Sensitive mode for two minutes of gentle cleaning. The final mode of Massage gives you two minutes of gentle gum simulation. Depending upon your selected mode, the toothbrush will emit a short beep to indicate when it is time to move on to another area of the mouth.
An Easy-Start feature built into the toothbrush gently increases the power of the unit over its first 14 uses so enabling the user to become accustomed to the effects the toothbrush engenders. During cleaning activities, the toothbrush delivers 31,000 strokes per minute while emitting a high pitch whine which does take a little getting use to. You also get a tingling feeling during cleaning which is not too unpleasant. Although still noticeable, the whine is less intrusive during massage mode.
As already mentioned the main charging unit has a sanitizer feature. This is a small tower structure that opens out to reveal a compartment with dual slots with mounting pegs on which you can place one or two brush heads for a deep cleansing procedure. The compartment also contains a UV light bulb. With the door of the compartment completely closed, you can press a button on top of the tower to activate the sanitizer cycle that kills off gems that may be on the brush head.
Even though I have regularly used an electric toothbrush for a number of years now, there was a period of several days before I became comfortable with Philips Sonicare FlexCare unit due to the increase in vibrations. However if tactile sensation to your gums is anything to go by then this Sonicare FlexCare toothbrush is certainly carrying out its task in an efficient manner. My mouth felt "tinglely" fresh following a two-minute session after which the toothbrush automatically shuts off. If you feel the need for a longer session then you can select the Gum Care mode or switch the toothbrush back on for extended use before manually switching it off again.
Philips has priced this product at around the £200 mark. Quick checks reveal that Argos are selling the product at £199.99 while, for a great bargain, you should check out Amazon.co.uk where this product is listed, at the time of writing, at £88.19 with brush head packs, containing three heads, priced at £16.95.
http://www.philips-shop.co.uk/store/catalog////productdetail/HX6972_10_GB_SHOPPUB/GB/