Helping Keep You Fit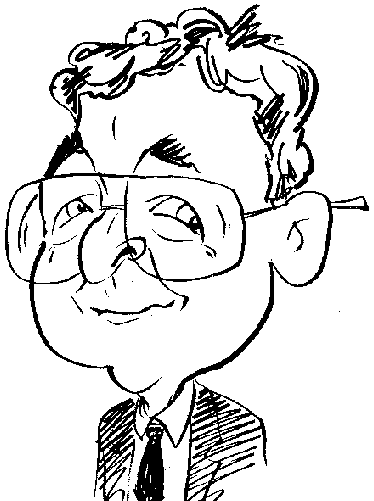 Review controls
Sitting in front of a computer is not the best way to get and keep fit. Maybe modern technology can provide a way to improve this situation.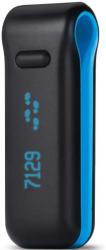 click image to enlarge
Back in the times when I was much younger, with a thinner waist measurement and far more energy than I seem to possess now, the term "fit bit" was often used, by members of the group I knocked around with, to refer to an attractive member of the opposite sex. Now, with the two words joined together, Fitbit is the name of a company set up in San Francisco in 2008. Fitbit is the market leader for wireless activity trackers designed to encourage people to lead healthier and more active life styles. The company has recently released its Fitbit Ultra Wireless Activity Tracker which offers to take on the role as the tool to help manage your fitness and health.
The Fitbit Ultra consists of a small spring-clip device which is the actual Fitbit unit, a charging docking station, clip-on holder and a Velcro wrist band. The only instruction provided with this kit is to log on to the company's Website to download and install the software required by the kit. As part of this process you will need to set up a password protected account with an email address (this email address will be used to send you congratulatory messages when you achieve certain health based targets).
Once your Fitbit device has been attached to the docking station, it will be recognised and linked to your account. You can personalise the Fitbit by entering your own welcome message of up to eight characters which will appear on the unit from time to time. At other times you will be given feedback regarding the number of steps, mileage and stairs you have climbed plus date and time details. In order to gain the full benefit of the Fitbit's monitoring activity you will need to supply personal details to the Website. These details included your date of birth, weight and height.
In order for the Fitbit to carry out its monitoring tasks, it will need to be attached to its client – that's you. You can slot the Fitbit into the clip-on holder which can then be attached to a belt or other article of clothing for use during the day. The Fitbit will then be able to make use of its built-in accelerometer and altimeter technology to differentiate between walking, running, stair climbing and other types of activities.
The Fitbit can also monitor your sleep pattern. It can measure how well and how long you sleep. When used in this mode you need to slide the Fitbit into a small pocket on the supplied wrist band. You are advised to attach the wrist band to your less-dominate wrist and switch over to the unit's sleep mode. There were at least a couple of occasions when I awoke to discover that the Fitbit had managed to part company from the wrist band and was discovered laying alongside me which could have distorted any readings that were being made.
Data that the Fitbit gathers is wirelessly up-loaded to your Fitbit account where you can examine it at your leisure. A link to this website will be included as part of the menu options available from the Fitbit icon on your task bar.
You can view your performances on a daily, weekly, monthly or yearly basis. The data is presented in categories such as Activity, Food Plan (this does require that you manually enter details of your diet and the quantity consumed), Body and Sleep. With regards to Activity, you will be informed of the number of steps taken, stairs climbed, miles travelled and the calories used burned as a result of your actions. As well as a numeric figure, you will also be shown a bar graph showing your progress towards the next set achievement.
One piece of information displayed on my account page stated that I had spent 15 hours 24 minutes in bed. I have to point out that my bladder, cat or other outside influences would have permitted such an indulgence although I have no arguments with the figure of six minutes for the time it took me to fall asleep. Maybe this almost doubling of my normal sleep pattern had something to do with the Fitbit escaping from the confines of the wrist strap but it could just as easily be another reason.
Earlier I made mention of an email feature that sent messages congratulating you for achieving specific targets. As an old cynic I was pleasantly surprised at the warm feeling such messages engendered. I was particularly proud to be informed that I had walked 15,000 steps in a single day (almost three times more than the national average) – and yes this was just before I was accused of spending over 15 hours in bed.
Although not part of my review testing process, the Fitbit can sync with nutrition and fitness programs such as LoseIt!, RunKeeper and MapMyFitness. There is also an iPhone app for linking with Fitbit. Available in either plum or blue, the Fitbit Ultra is priced at £79.99.