Philips Sonicare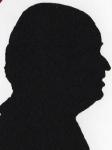 Not a Sonic Screwdriver but a Sonic Toothbrush, this will not – as far as I know – open locks and solve the secrets of the universe but it will according to Philips get your teeth two shades whiter in two weeks.

Due to a dentist drilling on a nerve when I was seven it was a long time before I went again and because of that my teeth were in a state. I have been fortunate since my early twenties to have the same dentist (over forty years) and now I trust him totally.
I have been using this offering from Philips for over a month and while my yellowed offerings may or may not be lighter they do feel cleaner as do my mouth gums and tongue.
The unit is 25cm long and the main body is 10cm in circumference. Apart from an insert in the front the body is rubberised. This insert has a rubber button and a total of four LED's further down the body.
When you first push the button it goes into the first mode 'Clean' press again and it goes into 'Sensitive' and press for a third time for 'Clean and White'. A forth press turns it off, after around 25 seconds the last LED turns off as does the battery one near the base.
The top 9cm is the actual brush and the box comes with a number of rubber grummets so that extra brushes can be purchased so the whole family can use the same unit, each with their own brush and grummet.
The brush head is stated to remove more plaque than the Oral-B Sonic complete.
My first experience left my mouth feeling as clean and fresh as a visit to the hygienist. My gums tend to bleed a little on those visits but a good rinse and things are fine. Here with the 'Clean' mode I find it rather uncomfortable and I tend to wimp out fairly quickly to the 'Sensitive' mode for two minutes and then after a rinse finish with 30 seconds of 'Clean and White' action.
The charger unit is 8x6.5x2cm and there are no bare fittings. The unit fits over a single protrusion while behind this are storage for two brush heads. However press the sides of the charger and a smaller 5.5x4x2cm unit pops out with just the charging protrusion, ideal for those who travel. There is a 1metre lead ending in a two pin plug that will fit into a shaver socket or you will need a shaver adapter to use it with a standard 13amp plug.
There is also a solid case that allows you to store the unit, again ideal for placing in luggage.
It has a timer for those who tend to find time passes more slowly when cleaning their teeth meaning that the two minutes is really two minutes. I found brushing three times a day there was enough charge to last almost exactly a week. The specifications state it works at 31,000 brush strokes a minute something that with a manual toothbrush would probably take hours.
Doing my Internet searches could not find a lot of entries – as this unit is still quite new – but the one given below offers around £40 off the stated price at £49.98.
http://www.amazon.co.uk/gp/product/B0012NOEVU?ie=UTF8&tag=gadge0a-21&linkCode=as2&camp=1634
http://www.consumer.philips.com/consumer/en/gb/consumer/cc/_productid_HX6731_02_GB_CONSUMER/Rechargeable-Sonic-Toothbrush+HX6731-02