Natural Remedies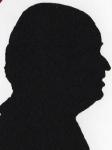 When conventional medicines fail to help you may often look to other things like herbs to solve the problems. Here I explore a few of the alternatives.
Pelargonium
I could just about spell this plant, but not being a gardener I would be unlikely to recognise it. However I heard about it while I had a stinking cold.
The box states that you should take one tablet three times a day for ten days (30 in the box) but not if you are pregnant or breast feeding. By day six my cold was almost over but I completed the course.
Normally if I get a cold it tends to hang about a lot longer than that, however I cannot of course be sure that the Pelargonium tablets cured or helped, maybe it was just a coincidence but it seemed to work.
Available from Boots or www.medicherb.co.uk for £8.99 per pack of 30.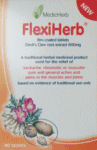 FlexiHerb
Another solution from www.medicherb.co.uk this one is made from Devil's Claw root extract. It is stated for those who suffer from backache, rheumatic or muscular pain.
Well I have had chronic low back pain since 1992 and I still have it, however as the source of my pain defies all the various methods tried in more than fifteen years to locate it, I see no reason to say that FlexiHerb will not help others.
I have also suffered from a lot of cramp in my left leg and this does seem to have improved but again that could be a coincidence. It should not be used if you are pregnant, breast feeding, have had a stomach ulcer or gallstones.
Available from Boots, Lloyds Pharmacy or direct from www.medicherb.co.uk at £9.99 per pack of 40

Echinaboost
This one I have yet to try, again for the common cold. I am certainly not going out of my way to get a cold just to try it.
This is stated to also to help with upper respiratory track - stated as nose and throat - infections. The ingredients are stated to be liquorice, eucalyptus, aniseed, fennel oil, peppermint and clove oil.
There are 80 tablets in the box also available from www.medicherb.co.uk The dose for an adult is stated as 2 or 3 tablets three times a day, with reduced doses for children according to age stated on the box.
Available from Boots, Waitrose or direct from www.medicherb.co.uk at £5.99 for a box of 80 tablets.
I have a couple of other items one for cold sores (and a few other related mouth problems) and another for back pain and wound management that as far as I can see works a little like a tens machine that has in the past offered some help is deadening the pain rather like an epidural but this is done by low power battery shocks.
These I will tell you about in the future. Of the three items above, maybe my cold was helped to disappear by the Pelargonium maybe it was a placebo effect. However it certainly went quicker than it would normally.
Now if I could just find something to cure a throaty cough that has bugged me since last June I would be in my normal state of unhealth.