Optoma Wireless Earbuds BE6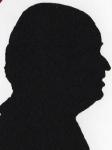 By chance these came in for review whilst I was learning to use an iPad and it was not a huge chore to listen to music while learning a new operating system and again by chance when I was flicking through the battery properties I came upon a reading that told me the state of the iPad battery which I expected but also the state of these earbuds which I did not expect.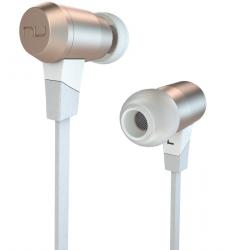 click image to enlarge
These earbuds from Optoma are just under 60cm from earbud to earbud and surprisingly – to me anyway – the cable from the right bud has the units controller only 6cm down. Checking all the other units of various types I have found that this always seems to be from the left bud.
The fold out instruction sheet of 12 sides is almost totally in diagram form the exception being one side that says please visit optoma.com – in 16 languages – for more information and the front page that says Basic User Manual.
The base silicon earbud is in place and dependant on the size of your ear canal you fit other units into or over that, so they manage to suit ears from the quite young to people with large ear canals.
Also in the box is a zip up carry case the aforementioned Basic User Guide and a micro USB to USB cable to charge the earbuds. It also seems to show some sort of clip to shorten the lead if required, this seemed to be missing but as I am going by illustrations I might be wrong, I tended to just tuck the excess into the neck of my shirt.
As always 'I assume I know it all' and just tried to use the buds but they had no power in the battery so I had to examine the 3.8cm long control unit in the cable this is .5cm thick and .7cm wide. It has three control buttons and if you look very closely the right side has a pull out section that then reveals where the micro USB cable connects.
When being charged there is a red LED that shines between button one and two. This also shows flashing blue when looking for a pair.
I have already mentioned the iPad but I also used my Android phone and also an Android Tablet but any device that has a recent version of Bluetooth should be able to link. I never got near the claimed 30 metre range (this is stated as 10metres on their website) but I think most people would be happy with around one third of that at around 10 metres and they are more trusting than me it they let the sending unit out of line of sight.
I did get the claimed six hour battery life between charges and I found that around 2½ hours was enough for a full charge from empty.
So was I happy with the sound quality, yes. Was it perfect when out and about, no but unless you have special earbuds that remove external noise nothing is and if you do have that sort of bud how would you hear car horns and other warnings, I can say that I wore them on the tube and still was able to listen to my music reasonably well.
The Optoma nu force BE6 earbuds are available from the first link below for £99.99.
https://shop.optoma.co.uk/be6-earphones