Match-3 Dinosaur Action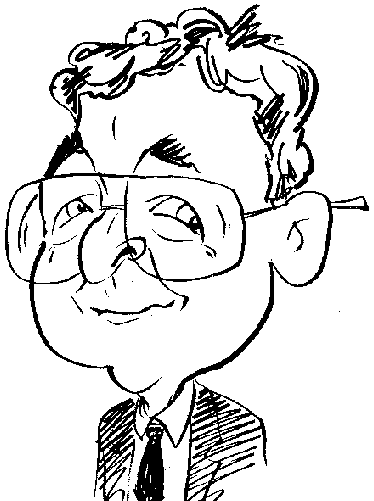 Review controls
Placed on a remote island, your task is to locate various dinosaurs buried beneath the scenery. Are you up to the task?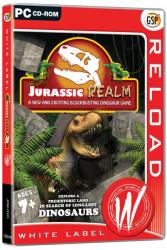 click image to enlarge
With all the hype surrounding the latest movie to be released in the Jurassic Park franchise, it does seem appropriate to revisit a game I first encountered nearly ten years ago. Actually I had totally forgotten the game but memories came flooding back when a copy of the game turned up for review and I fired up the software and saw the Enkard logo decorating the screen. This was quickly followed by the title of Jurassic Realm.
This game was originally developed and released by Enkard as a form of shareware whereby you downloaded the game, played it for sixty minutes and then needed to purchase a licence to continue playing. Since then the game has appeared in a couple of guises. It was included as part of the Reload White Label series of titles. Now the game is available as part of Avanquest's GSP portfolio of titles. In fact in this latest guise, the game retains the same packaging as the Reload White Label offering. This could well mislead some users as there is an offer of a free game by accessing a website which no longer is live. Repackaging is called for to avoid this problem.
Game profiles can be set up for individual players. These profiles can contain the volume level for sound effects and music plus whether to play in full screen or windowed mode with text appearing in a choice of various European languages. Two modes of game play are available for this Match-3 title. However when first starting to play you are limited to Quest mode until you have located one of the eight special dinosaur eggs which then gives you access to Arcade mode. Three levels of difficulty are available in Quest mode. You can opt for Easy, Normal or Difficult style of game play.
Both modes are based on Match-3 game play. You need to clear away various obstructions from a grid or achieve set points totals within a time limit. Each grid consists of tiles embellished with icons and obstructions that need to be destroyed. In Quest mode you need to follow a set path that occasionally gives you a choice of two directions which you can take.
You also need to be on the look out for golden egg levels. When you complete one of these you then gain the right to play in Arcade mode. Rather than follow a set path, you will need to complete successfully a set number of levels in sequence. In Arcade mode there are no different levels of difficulty, you just have to complete all the levels without a single failure.
The style of Match-3 game play used in Jurassic Realm requires you to indentify and click on existing groups of 3 or more similarly embellished tiles. These then disappear, destroying any obstructions occupying the same or possible adjacent cells. Other tiles fall downwards to fill the gap left and sometimes create new groups of matched tiles. In some cases the matched group will contain an explosive or other type of bonus item that will help in the cleaning up process. Some of the explosions are quite spectacular with bits and pieces flying everywhere.
Feedback will be provided as to the number of points scored in a particular level, the percentage completed and how much time is remaining to complete the level. It is important to complete levels within the time restraint otherwise your game will come to an end. In the case of Quest mode, your score will be entered in a high score table and you then need to start again with zero points from where ever you have reached in the 150 or so levels. A failure to complete a level in Arcade mode means you must replay all the levels until you achieve success.
To help you locate matched groups of tiles, any available will be highlighted when touched by your mouse cursor moving around the grid. This feature is available in both modes as is the reseeding of a grid when there are no further matched groups for you to select. You will be warned that this reseeding is about to happen with the screen shuddering.
For a game that is around ten years old, the game's graphics are better than you would expect. As mentioned, the explosions are particularly impressive. I enjoyed playing the game which I found addictive. Priced at £5.10, Jurassic Realm requires a 600MHz processor, 128MB of RAM and 12MB of hard disk space running Windows 98 and later.
http://www.gspgames.co.uk/games/jurassic-realm-500078?meta=action