An Underwater Golf Game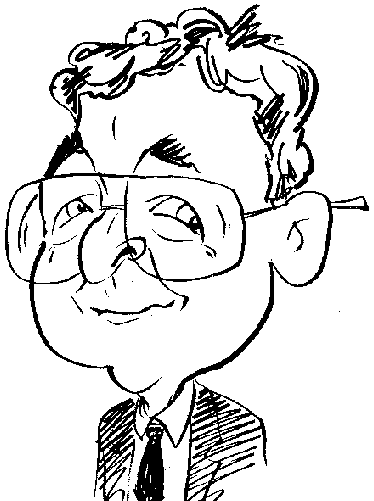 Get your snorkel and flippers ready as you set out to help Clowny and Sharky find out who has illegally parked a ship on the seabed.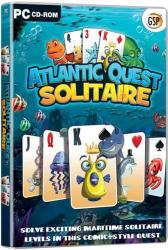 click image to enlarge
While the card game of Solitaire has numerous formats with different styles of playing, the one that developers tend to opt for when building a game around Solitaire is the one referred to as Golf. For those who are unfamiliar with this particular form of Solitaire, I should explain that this is a game where you need to remove all the cards from the playing area in a sequence that can run in either direction by using a stock pile of cards. The Solitaire Golf game forms the basis of Atlantic Quest Solitaire.
Developed by rokapublish and available from the Avanquest GSP game catalogue as a downloadable product, Atlantic Quest Solitaire charts the further adventures of Clowny and Sharky. Marine expects might well be familiar with this pair of aquatic characters who are inquisitive by nature and can not resist the temptation to explore any sea-based mystery. This then is the basis for this cartoon style offers that will appeal more to those who still retain some feeling for their childhood.
However before getting the opportunity to team up with the two central characters and some of their aquatic friends, you need to create a game profile and make some adjustments to the game environment. You can adjust the volume level for music and sound effects plus select from a choice of screen aspects. Further options allow you to have animated backgrounds, swaying cards and a custom mouse pointer. There is also a choice of seven aquatic scenes for the flip sides of the cards used in this game of Solitaire.
Although it might appear that you are making selection for your individual profile, this is not exactly the case. Any adjustments made will apply to all profiles so if somebody creates a profile after you then their settings will apply to your profile as well. While this is not a major fault, it is one that could be annoying if you suddenly find your self with loud background music instead of the more muted level you prefer.
The first meeting with Clowny and Sharky takes place at an undersea beach resort. The two friends are relaxing after a previous strenuous adventure. Depicted in story book style, with animated backgrounds, the two friends are chatting with their dialogue appearing in text format within boxes. However this topic of conversation changes as a sinking ship appears and this encourages Clowny and Sharky to forgo their current restful interlude and set to discover what has caused the ship to sink and upset the seabed environment. Thus begins this chapter-based game spread over 74 levels of Solitaire Golf.
As well as the usual deck of cards, which appear at the beginning of each Solitaire Golf game, Atlantic Quest Solitaire features a number of other types of cards that can prove useful in helping to complete the various levels of Solitaire Golf. Some of these cards can be collected during the removal of ordinary cards from the playing area while others are available for purchase from the Shop that forms part of the game.
Cards collected during the general game play can often be stored until required. These types of cards represent a particular number in a sequence and can be brought into play to continue, increase a sequence or start a new one. However there are some cards which must be used immediately once selected. These are Skipper, which is a joker or wild card that can replace any card of whatever value; Spongy for cleaning away oil defacing another card so blocking its value; Swordy who will release a card held captive by plants; and Lantern who has the tasks of waking up sleeping clams so that you can access their content.
As you progress through the various levels, you can build up a collection of pearls from various sources. Some pearls are awarded for completing a level of Solitaire Golf or picked up during general game play. The pearls are your currency when purchasing items either from the Shop or for another deck of cards in order to complete a difficult level of the game.
When visiting the Shop, an event that can occur at any time during the game, you can purchase various bonus cards for carrying out specific tasks. For example a Clowny's Head card will destroy a single card of choice while Sharky's Flipper-flapper card will smash a stack of cards. Purchase Inky's Tentacle card and this will grab several cards. For a five second period of destruction, you will need to purchase Crabby's Claw card. Other cards are available with each one priced at an appropriate amount of pearls.
At various levels during the game you are given the opportunity to visit the casino where you can have five attempts to increase your supply of pearls by gambling on which of five shells conceals a biscuit. Conversational interludes are also inserted between levels to help develop the story line. Each level must be completed before you can progress to the next stage but you can replay levels as many times as you want.
The game's various scenes are well drawn with plenty of animated objects. The background music is reasonable, as are the sound effects. The lack of spoken dialogue is slightly disappointing although I am not sure how the fishy characters would sound. Priced at £5.10, Atlantic Quest Solitaire requires a Windows 7/8 platform with a 1GH processor, 512MB of RAM and hard disk space of 80MB of better.
http://www.gspgames.co.uk/games/atlantic-quest-solitaire-502887?meta=jewelmatching