Liberate XLBT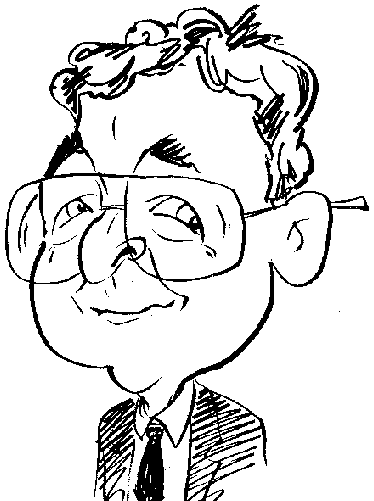 Review controls
This next headset is available from the House of Marley, an organisation set up to promote Bob Marley's vision of One Love, One World.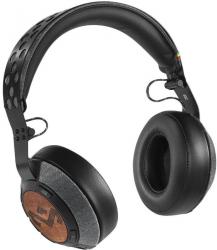 click image to enlarge
It has been quite a while since I last took a look at a Marley product. If that flaky component I call a memory is anything to go by then it was around four years ago that I reviewed one of the first products to bear the Marley branding. This was the over-the-ear style of headset known as the Exodus. Now it is the turn of the company's Liberate XLBT product which is also a headset and the company's top of the range offering. However before getting on to this new headset, a few words regarding the Marley brand would be appropriate.
Prior to his death in 1981, the Jamaican Reggae star, Bob Marley, had a vision of One Love, One World which inspired the setting up of the House of Marley to produce eco-conscious products based on the guiding principles that encased quality from components that were sustainable sourced, cause minded and waste conscious. This approach of using recycled material that could be recyclable certainly helps give the Marley products an appearance that is distinctive.
As mentioned earlier, the Liberate XLBT is a headset that falls somewhere between an over-the-ear and an on-the-ear style of product. While the product's multi-language manual and web site reverts to the headset as over-the-ear, I tend to sway towards an on-the-ear description as does its accompanying press release. However whichever style it is, this headset is both collapsible and supports Bluetooth for delivering A2DP/APTX quality audio.
The Liberate XLBT comes boxed with a draw-string carry pouch, made from REWIND™ fabric blended from reclaimed hemp, organic cotton and fibres of recycled plastic bottles. You also get a braided cable with a built-in button controller for connection to devices that do not support Bluetooth or for use if the headset's internal battery happens to be drained of power. This cable features a 3.5mm L-shaped jack plug at one end for connecting to the mobile device and a 2.5mm jack plug at the other end for linking to the Liberate XLBT's right ear piece. This slightly uncommon arrangement does mean you will be reliant on this cable so let's hope you do not misplace it. You also get a more common standard-to-micro USB lead for charging the headset.
Combining a perforated metal strip with leather and REWIND material along with a small tag showing the Jamaican national colours, the 34cm headband can be extended by as much as 3cm at each end for a better fit. The ear pieces, which are hinged so that they can be collapsed inwards, for when being packed away, feature soft leather cushioned padding and FSC (Forest Stewardship Council) certified wood that includes the Marley logo embossed back plates.
The left ear piece houses the micro USB port for charging the unit's Lithium battery which gave me over 11 hours of playtime music. Various buttons are arranged around the right ear piece. These buttons, which could hardly be called sensitive as they required a reasonable press, can be used to activate power on/off, Bluetooth pairing, volume adjustment and track cycling features. Unless you remove the headset to access these controls, you will need to work blind as you make your selection by touch alone to activate the desired function.
As usual with such devices, the headset can be used to accept incoming phone calls from a paired smartphone. The call will be announced by a ring tone as the music is put on hold. The Bluetooth button doubles as the means to accept and reject calls. This control can also be used to pause the music playback.
Attaching the supplied audio cable to link the headset to a mobile device will automatically disconnect the Bluetooth signal. Audio will then be delivered via the braided cable. The lead's built-in control can be used to turn on/off the audio.
Despite the fairly rigid structure of the ear pieces, allowing no adjustment in any direction, I found that the Liberate XLBT was comfortable to wear for lengthy listening sessions. Audio quality, from the 50mm dynamic moving coil driver with neodymium magnet, was of a reasonable high standard even with the volume turned up higher than my usual listening level.
The Liberate XLBT is available from The House of Marley online shop currently on special offer at £149.99 as against the normal price of £169.99. However with the minimum of surfing effort you could discover that Amazon.co.uk is offering this headset priced at £117.81.
http://www.thehouseofmarley.co.uk/headphones/over-ear-headphones/liberate-xlbt-bluetooth-over-ear-headphones-midnight.html