Time for some Treasure Hunting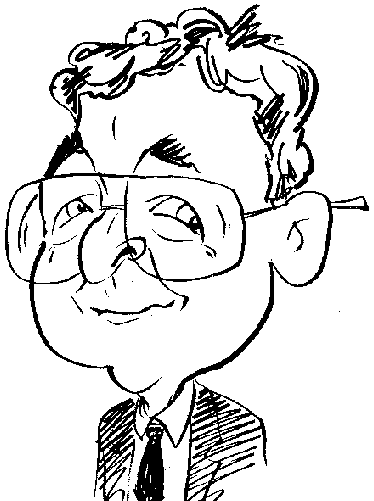 Review controls
As you would expect from a 4 Play title, this next offering considers of four games that have a treasure hunting theme.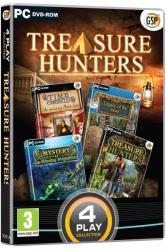 click image to enlarge
Treasure Hunters is part of Avanquest's 4 Play Collection series on its GSP label. This title is made up of Time Chronicles The Missing Mona Lisa, Legacy of the Incas, Mystery of the Missing Brigantine and Treasure Hunters. A front-end menu allows you to install each game individually. You will need to restart this front-end after each of the installations has run its course which some might find a little annoying. You also need to be aware that the various installations attempt to add a toolbar to your browser and hi-jack a couple of settings if you fail to deselect certain tick boxes.
Those with a good memory might remember that I reviewed The Missing Mona Lisa, as a standalone title, a couple of years ago and so I will open this review with this game. Your role in the Missing Mona Lisa is that of the Chief Investigator of the Interpol Environmental Crimes Unit who is set the task of tracking down the Time Chameleon who is responsible for a series of crimes.
In this Hidden Object game you need to visit various locations in their current state and as they were in a previous time. In each instance you will need to find all the items listed at the bottom of the screen within a set time limit. Items are selected using your Time Trace Zapper (actually your curser). Once a location has been completed, in both time periods, you will be rewarded with a small section of the Mona Lisa painting. Occasionally you will need to complete a mini game of the type that is easily forgettable and will hardly stretch even somebody new to the genre.
Even two years ago when I first looked at this game, it was dated and offered little of a challenge. Only those whose expectations are low and have a high boredom threshold will get more than a couple of hours of play from this title.
The Legacy of the Incas is a Hidden Object Adventure game in which you take on the role of helping an old friend's daughter find the ancient city of Paititi by following clues left behind by her deceased father. You are immediately informed that the daughter is named Alice Charelston but have to wait a while before discovery your character's name is O'Connell.
Following a comic book style opening with still graphics and printed dialogue, you arrive at Charelston Manor to help Alice in her search. A tutorial will introduce you to the various types of cursor and other features of the game. Running across the bottom of the screen will be the tools available to you during the game.
You will have access to your current objectives, a Hint feature which requires time to replenish itself, an area tabbed so that you can switch between your inventory and the list of items you need to find. This area will also contain a window to view an item you are looking for and a container holding the coins you collect. Appearing at random intervals during the game, these coins can be used to purchase a free pass to skip a mini game that might prove too difficulty for you.
Rather than make use of special scenes for its Hidden Object action, this game weaves the objects into various scenes that you visit during the course of the game. For example you could be asked to find a certain number of stain-glass window pieces and these can be found in different scenes but they only become available for discovery at the appropriate point during the game.
From the initial title screen and opening sequence, you might get the idea that this search is based on a partnership between Alice and O'Connell. But this is not the case. About the only tasks carried out by Alice is to drink copious amounts of tea as O'Connell carries out all the investigation that is required. Obviously Alice has a far larger bladder than mine.
Legacy of the Incas is a big improvement on The Missing Mona Lisa. The graphics are superior with some animation. The storyline also has more interest and the game is definitely more challenging.
Described as a fun Hidden Object Adventure game, Mystery of the Missing Brigantine casts you in the role of helping Jack and Elizabeth discover the whereabouts of a sunken treasure. Following a comic book style opening with dialogue presented as text, you discover Jack, and later Elizabeth, aboard a boat adrift somewhere in the Indian Ocean.
A helpful mouse cursor changes shape to indicate when actions, such as pick up, interact or move to another scene, are possible. Running across the bottom of the screen is an area containing the rechargeable Hint feature, a note automatically recording your findings, a list of tasks including the items to be located, and an inventory that displays its content in a vertical tower positioned along the left side of the scene.
As with Legacy of the Incas, this title conceals its Hidden Object game play within the main structure of the game with objects hidden within the main scenes that you need to visit. These items will only become available for collection at the appropriate stage of the game. As each item is located it will be transferred from the item's list to your inventory from where they can be used later in the game.
I felt that the story line of this game, spread over six chapters, was a little confusing as you move between various locations with different characters seeming to take the lead. The mini games and puzzles contain a mixture of tasks with some involving a degree of dexterity while others could be solved using a trial and error approach.
Completing this 4 Play offering is the game that lends its title to this collection. Naturally with the title of Treasure Hunters, this next game is about this group of people. Your role is to help the Treasure Hunters find an enormous treasure while others plot to disrupt the search.
This Hidden Object game, with more than a touch of adventure, opens with a brief animated sequence during which the Treasure Hunter's vehicle crashes into a mountain and this scene forms the first Hidden Object scene. It contains one of the special tools you need to collect in order to help you progress in the game. This first tool is the Glove of Power which can be used to move heavy objects. Other tools, to be found later, include Night Vision goggles and X-ray goggles.
Running across the bottom of the screen is an area made up of the Hint feature, task list and Hidden Object list plus the tools you collect. Interspersed between the various Hidden Object scenes are various puzzles or mini games that need to be completed. These sessions cover a variety of activities such as building equipment, completing a Tower of Hanoi game or navigating a maze. The game is broken up into 27 sections with each one needing to be loaded individually. Apart from this short break between sections, this is reasonable challenging title.
4 Play Treasure Hunters require s a 1.4 GHz processor with 1024MB of RAM and 840MB of hard disk space running Windows Vista and later. Currently this collection is priced at £5.10 which, even disregarding the disappointing Missing Mona Lisa, is certainly a bargain.
http://www.gspgames.co.uk/games/4-play-treasure-hunters-502075?meta=hiddenobject