Smart Blu-ray Device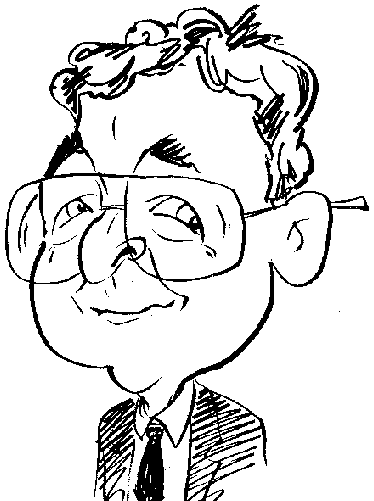 Review controls
Sad to say the VHS era is now history as digital format takes over with devices such as the product forming the focus of this next review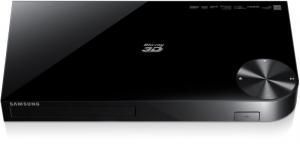 click image to enlarge
The Samsung BD-H6500 is a Blu-ray player that has a range of built-in features. With its metal shell encased within a lacquered black casing, this multi-function device will not look out of place in a living room as it acts as the central point of a home entertainment system.
This stylish looking box has dimensions of 196 x 360 x 40mm (D x W x H). Unlike the rest of the sharp angled box, the right front corner is curved as if to emphasise the presence of the unit's circular control panel situated above this corner. This control panel provides play/pause, power, open/close and stop options. There is also a separate remote control unit with numerous other clearly identified options.
Tucked away out of sight at the rear of the unit are connections for HDMI, LAN, Digital Audio Out plus a permanently attached power lead. Arranged along the front of the box are the Blu-ray player's tray and a display providing feedback regarding status and other issues. Hidden from sight at the front of the unit is a concealed USB port for attaching a flash stick or other type of USB storage device.
The initial set up of this product is remarkably easy as you just plug it into a power source and then link the box to an appropriate television set. This link needs to be via a HDMI lead which you need to provide as one is not included in the box. As this product needs to communicate with the Internet to make full use of its functionality, you will need to integrate it into your home network. This can be carried out either via a wired link using the supplied LAN connection, again you will need to provide the Ethernet cable, or via a Wi-Fi link up.
A wizard will detect available wireless networks and you can enter the password for your home system using an onscreen keypad. I found the navigation of this keypad, using the supplied remote control, was not as smooth as some that I have used. There were occasions when I overshot the required letter and needed to backtrack to the one I wanted.
This Blu-ray player provides you with a Smart TV type of interface with a Home screen that lets you access content from various sources. Taking the first spot, not unnaturally, in this screen layout is the Blu-ray option which will display the disk title screen if one is present in the drive. The player can handle Blu-ray, DVD and CD formats and gives you access to all the features supported by whatever format is in action. You also get 3D functionality but I was unable to test this feature due to the lack of an appropriate display.
Next up is the Films and TV Shows section. Here you can discover basic information about selected movies and TV Shows. Often you can drill down to discover more about cast members and any other projects in which they have been involved. There were a couple of occasions when the Films & TV Shows just hung as it attempted to load its information. Turning off the box and then re-applying power solved this issue.
You can also access your own collection of pictures, videos and music. This can be achieved with the Multimedia section. The BD-H6500 will be able to access this media stored elsewhere on your home network. Search facilities are provides and filters can be used to limit the content being displayed.
As with Samsung Smart TVs, this Blu-ray player allows you to download various apps to the device. You can view the available apps by selecting from groups identified as Most Popular, What's New and in various categories that include Video, Game, Sports, Education and Kids. The usual collection of television catch-up services are provided along with services to buy or rent films such as Netflix, Wuaki.tv and Amazon Instant Video. Other apps include a browser, Facebook and Twitter.
While the Samsung BD-H6500 is capable of providing a range of features for handling your entertainment needs which sit alongside its excellent playback facilities for Blu-ray, DVD and CD media, there were a couple of aspects I found annoying. When switching between some features, I found that I was momentary returned to a blank television screen before the next feature took over control. I also found that sometimes I needed to press the selection button twice before it was acted upon.
A quick check of Amazon.co.uk revealed that this product is currently being advertised at £114.29.
http://www.samsung.com/uk/consumer/tv-audio-video/blu-ray-players/blu-ray-players/BD-H6500/XU