The Mist of Ravenwood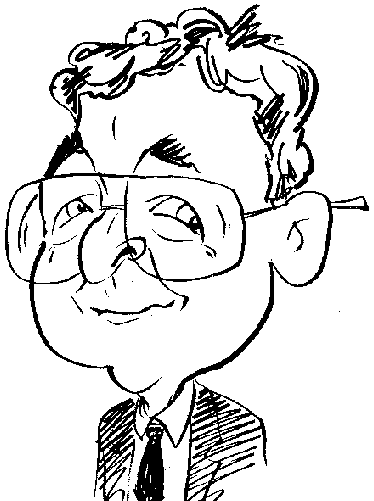 Enigmatis: The Mists of Ravenwood is the sequel to Enigmatis: The Ghost of Maple Creek, a game that I seemed to have missed for some reason.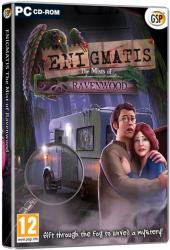 click image to enlarge
Available in Collector's Edition format from Avanquest GSP game catalogue, this Mists of Ravenwood title is a Hidden Object Adventure game in which you are cast in the role of a female detective who is still on the trail of the demonic preacher from the first title. When playing this game you have the opportunity to adjust volume levels for sound effects and background music. You can also select to turn on or off features such as voice-overs, full screen mode and using a custom cursor.
The game has three levels of difficulty. With the Casual level you get a fast recharge for both the Hint and Skip features plus sparkles to identify active zones and Hidden Object scenes with no penalty for over-indulging in random clicking. There is also a map that indicates which locations contain tasks that need to be completed. You will be forced to wait longer for recharging in the Advanced level while sparkles are only used to indicate Hidden Object scenes. There is a mild penalty for random clicking and the map feature remains the same. Opting for the Expert level means an even longer wait for recharging and there are no helpful sparkles. The penalty for random clicking is heavier and the map does not indicate which locations contain tasks that need to be completed.
A dramatic opening animated sequence, that includes a message stating that audio should be turned on for the ultimate playing experience, demonstrates once again that a car journey at the start of a game will only lead to a great deal of trouble. In this case, strange happenings are followed by the discovery of a wrecked camper van with no obvious survivors. An optional tutorial will lead you through the first few scenes as you discover a young child while a strange monster appears causing you to black out. On your return to consciousness you find yourself at the gates of Ravenwood Park and so your investigation begins as you search for the missing family who had been travelling in the camper van before it was wrecked.
Your mouse cursor will change shape to indicate when different actions are possible including having conversations with other characters you encounter. Any character with whom you have a conversation will have their own voice to deliver their dialogue which is also printed on the screen.
Running across the bottom of the screen when in Adventure mode is a fairly standard arrangement of tools. Taking up a central position is the inventory which holds the items you pick up. Chevrons allow you to cycle backwards and forwards when there is no enough room to display all the items at one time.
On the left side is your notebook with sections for objectives, notes and various special objects that appear in various scenes. Positioned alongside the notebook is a map of Ravenwood Park. This is not the type of map that will instantly transport you between locations although it does indicate your current position and routes that are blocked.
Moving over to the right side you will find the Hint feature which automatically changes to the Skip feature during puzzles and mini-games. Next to the Hint feature is a container for the evidence you collect as a detective. The game's Strategy Guide sits just below the Hint and Evidence features.
The various scenes are well drawn with plenty of detail and animated sequences. Many of the items you need to collect are cleverly integrated into the scenery so making them hard to locate. Animated cut-scenes are used to speed up the story and link together the game's chapters. As mentioned earlier, the various characters in the game, including a prisoner who provides the game's back story and offers to help you in return for aiding him, have their own appropriate voices. On those occasions when you need to hold a conversation, you will be able to select from various topics regarding the information you need.
Rather than restrict you to a single type of Hidden Object game play, this title makes use of various forms of this popular genre. Sometimes you will need to find objects identified from their silhouettes and then use them to complete tasks that reveal further items. On other occasions you will need to find items that come together to make an object you will need later. There is also the type where you have to find items in a text list with some requiring an additional action before they can be found. With this latter type of game play you are given the option of playing a card matching game instead.
The game features a range of mini-games or puzzles. These are generally innovative and challenging. A Skip option is available for any puzzle that proves too difficult.
As usual with Collector's Edition games, the Mists of Ravenwood features some bonus items. You have immediate access to a Redwood Encyclopedia, concept art, wallpaper and music. However you will need to complete the main game before you can play the bonus game of Redeemed Memories and revisit the cut-scenes and Hidden Object puzzles.
Enigmatis: The Mists of Ravenwood is an excellent example of the Hidden Object Adventure genre. All the various elements come together in a game that will draw you in and keep you enthral for many long sessions. Priced ay £10.20, the game calls for 2GHz processor with 1GB of RAM and 2GB of hard disk space running Windows Vista and later.
http://www.gspgames.co.uk/games/enigmatis-the-mists-of-ravenwood-501832