Ghostly Adventures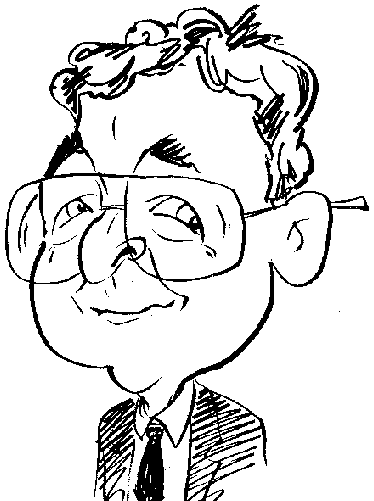 As I have mentioned before, games have an ability to be dusted down, repackaged and presented to the marketplace in a slightly different format. In the case of Avanquest's GSP Play Collection, four titles, previously released as single offerings, have been bundled together as a single entity.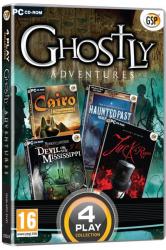 click image to enlarge
Making up the Ghostly Adventures 4 Play Collection are Haunted Past Realm of Ghosts, Devil on the Mississippi, Jack the Ripper and Mysterious City Cairo. Apart from belonging to the Hidden Object genre and, in some cases, a ghostly influence, the four titles have little in common and have been developed by different teams. Each of the titles needs to be installed separately from a front-end menu which does require reloading after each installation.
Haunted Past Realm of Ghosts casts you in the role of Sara Haverton. This is a young woman who sets out to check out a house in its own grounds which she has just inherited. Depending upon the difficulty level you opt for, you can take advantage of a tutorial, in-game sparkles and tips, a Hint feature and the opportunity to skip various puzzles if they prove too difficult. There is also a Strategy Guide if you should get stuck regarding what to do next,
This game brings together a ghostly world with that of the real world. Actions carried out in the ghostly world will have an appropriate effect on the real world. For instance you could conceal an object in the ghostly world and then retrieve it in the real world in order to put it to some use. Access between the two worlds is carried out by passing through shiny surfaces such as mirrors.
From time to time your character will encounter restless spirits. When you communicate with these spirits, real voices will be used. Lengthy dialogue sessions can be cut short with a mouse click.
While some of the puzzles in this game tend to be rather easy, this game is reasonably challenging with appropriate sound effects and well-drawn graphics. Bonus items become available once the main game has been completed.
In Devil on the Mississippi, supplied in Collector's Edition format, you get to meet the ghost of Samuel Clements. Who, you may ask, is Samuel Clements? He is better known by his pen name of Mark Twain. He needs your help to defeat an evil spirit that has been chasing him. Mixing together elements of adventure, puzzle solving and Hidden Object game play, this game has more than its fair share of spirits (the ghostly kind rather than the drinking kind) and dramatic effects.
Mumbo Jumbo, the developers of this title, has added some extra game features to its usual great graphics found in its other titles. Your inventory bar, running across the bottom of the screen when in adventure mode, features a combine option. There are two boxes at the end of the bar separated by a plus sign. You can place two objects in these boxes and click on the plus sigh to combine them. The combined item will then be automatically added to your inventory from where it can be used when required as you travel between different countries and time periods.
Along with the items populating the Hidden Object scenes and those that will end up in your inventory, you will need to be on the look out for Ravens, Four Leaf Clovers and Bones. Each Raven you find will increase the number of Hints at your disposal for use when required. There are 70 Four Leaf Clovers that need to be found in order to unlock the unlimited Hidden Object Mode (a task I have yet to complete) while finding the 80 hidden bones will grant access to a bonus game.
Stepping back in time to the year 1888 and visiting Whitechapel, you join forces with a clairvoyant as you investigate the horrific crimes committed by the murderer known as Jack the Ripper. Like Haunted Past, this title makes use of spoken dialogue, delivered by a voice actor, as you track down the clues scattered throughout this game.
While melding together the usual elements of adventure exploring and Hidden Object game play, the game's developers have made an effort to ensure that the puzzles and mini games found in this title are relevant to the story line. For example you will need to unscramble the visions as seen by your clairvoyant partner in order to proceed. It was noticeable that many of the Hidden Object scenes were often seen in shadows which increased the difficulty of finding items. You will need to use your game playing skills to stop Jack the Ripper from committing further murders.
The weakest title in this collection is Mysterious City Cairo which stands out like a sore thumb. Not only are the game's graphics less impressive than the other titles in this collection but the game play is rather basic and repetitive. You are given the opportunity to select whether to play this game in relaxed mode or not. Depending upon your choice, you will need to complete each day of action within a lengthy or short period of time.
Each of the several levels making up a day in this game will consist of a single puzzle. Often this will be a Hidden Object scene as you find items from a text list or silhouettes. In some cases you will need to use a torch to find objects in a dark scene. Other types of puzzles include finding the difference between scenes and unscrambling scenes by rotating or swapping tiles. The various days, making up this game, are linked together by comic book sequences.
Each of the four titles making up this collection was originally offered at a price of £10.20 each. In fact they are still listed at this price on the company's website. However by purchasing this 4 Play Collection, you get all four titles for just £10.20 which is a massive saving even if you are only interested in just two of the four titles. System requirements call for a 1.5GHz processor, 1024MB of RAM running Windows XP and later.
http://www.gspgames.co.uk/games/4-play-collection-ghostly-adventures-501736?meta=hiddenobject