The End of the Story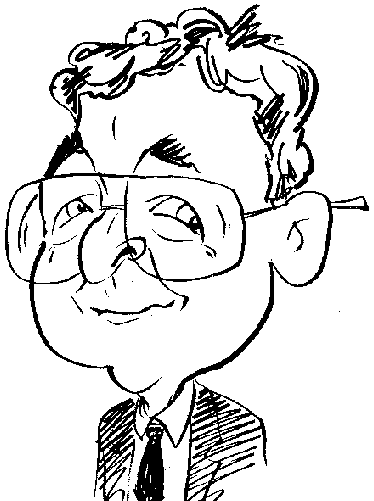 Review controls
The popular Blackwell series of point-and-click adventure games draws to a conclusion with the Blackwell Epiphany unless, of course, at some later date Wadjet Eye does an about-turn and comes up with a further episode to challenge the player.

Wadjet Eye's latest offering is the Blackwell Epiphany adventure game. If you are familiar with other Wadjet Eye titles then you will not be surprised to discover that the Blackwell Epiphany takes a decided retro approach to the graphics that make up this game with its various scenes and two-dimensional characters that always move in straight lines.
Taking the lead in this game is Rosa Blackwell who presents herself as a medium when actually she is a Bestower who has the ability to find and lead the spirits of the recently departed to their eventually resting place.
In this task she is aided by Joey Mallone. Like the television series of Randall and Hopkirk that was produced several years ago, the pairing of Rosa and Joey brings together a living character and a ghost. In this case Rosa is the living character while Joey is the ghost. Like the Kenneth Cope character of the television series, Joey has paranormal abilities which allow him to perform certain actions that can be used to help Rosa in her investigations.
While the graphics are a throw back to an earlier period of computer gaming, the presentation of the game's dialogue is more up-to-date as voice actors deliver the lines of the various characters. Some effort has been made to fit the voices to the individual characters. Whenever a character is speaking then an appropriate headshot appears either to the left or right of the scene. The dialogue is also printed in text format on the screen. As some of these conversational interludes can be rather lengthy, there is an option to quickly move through each section with a series of mouse clicks.
The game starts as Rosa and Joey are directed to a rather run-down area of the city by their police contact. Left to their own devices, Rosa and Joey need to explore the environment using their particular and individual skills. In Joey's case, he can enter areas that are locked or blocked by passing through solid objects. However he must remain within a certain distance of Rosa which does limit his exploratory range of movement. While thus employed, Joey can look at objects, read messages and chat to any other spirits he encounters but, apart from one other ability, that is the limit of what he can do. The other ability allows him to blow on and possible manipulate light objects.
Rosa's skill set, on the other hand, is more varied. She can communicate with both the living and those of the spirit world. She can interact with objects, use equipment, interrogate characters and transport spirits to their destination. You can switch between controlling Rosa or Joey by using the Tab key. There is also an option to select the letters "R" or "J" from the inventory bar which appears for the relevant character. This inventory bar is hidden at the top of the screen until its area is invaded by the mouse cursor.
Rosa has a mobile phone among her possessions. This phone, like a basic smartphone, can carry out a number of tasks. The phone can make and receive calls although the latter feature is not really called upon. Rosa can use the phone to search for information about people or places by typing in the relevant search criteria. The phone stores notes and emails. Entries can be combined to find further clues.
As with the graphics, the game's controls are fairly basic. I have already mentioned how you can switch between characters. The only other controls are the left and right mouse buttons. A left mouse click allows you to move to another position or examine an item while a right mouse click enables you to interact with an object.
When conversing with other characters you will be given a list of topics. In some cases, selecting a particular topic will open up other areas of questioning. You can also select from your notes as topics. There will also be occasions when the conversations are free-following as you just sit back and let the dialogue proceed at its own pace although some mouse clicks can speed up matters.
Rosa and Joey will need to visit a variety of locations in the course of their investigations. Some locations will need to be visited several times with the police station being particularly popular. By moving the mouse cursor to the edge of the screen you should be able to locate an exit point which reveals a backdrop with circular thumbnails indicating possible locations. You can immediately transport Rosa and Joey to the chosen destination.
Several game positions can be saved and I would recommend doing this on a regular basis. It is easy to miss a clue and find yourself to be boxed in at a later stage. This happened to me on more than one occasion with a location I needed to revisit being no longer available. The only solution was to revert to a previously saved position in order to gain access to the particular location.
As you might expect with the retro style graphics, the system specifications for this game are rather low. You will need a Pentium processor with 64MB of RAM and 350MB of hard disk space. The game will run on any Windows ME (it is a long time since I last mentioned Windows ME) and later. Expect to pay in the region of £10.99 for this game that is challenging but hardly visually impressive.
http://www.wadjeteyegames.com/news/blackwell-epiphany-launched/