A Mahjong Story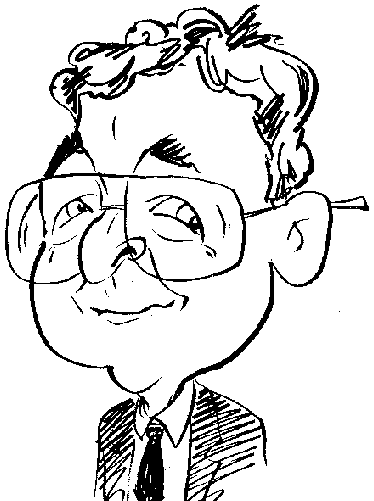 Described as an "epic makeover" of the ancient tile matching board game, Age of Mahjong (one of the various spelling used for this Chinese board game) combines a series of Mahjong board layouts with a story line that spreads over 56 levels. This Adept Software developed game was originally published by Alawar and now forms part of Avanquest's GSP games catalogue.
When starting Age of Mahjong you have the opportunity to create your own named profile which will record your progress and achievements. Within this profile you can set the volume level for both music and sound effects. There is a choice of screen resolution using either 16 or 32-bit colour depth. Further options include playing in full screen mode using a special cursor rather than the system one and taking advantage of a tutorial.
The game divides its content between a story line, which is delivered in chunks, and a series of Mahjong boards. These boards are tied to the building of a city that is to act as a shining beacon of Chinese culture. I shall just restrict myself to the initial section of this story which involves the young son of the Emperor and his wife, the Empress.
The son is taken ill with a mysterious disease that nobody in the court can cure. Doctors and healers are summoned from all corners of the realm but none can provide a cure or explanation for the son's condition. The boy gradually beings to fade away and so the focus of the game switches to Mahjong game play but it does return at regular intervals with updates as the story line develops.
In Mahjong mode you are given the task of constructing the individual elements of the city. These constructions include a market, well, bridge, temple, port and a wood mill. In order to carry out building you will need certain resources such as wood, bricks and gold. These resources are gained by completing the various Mahjong boards either by matching pairs of tile and completing boards within a specified time limit. The amount available of each of the resources will appear at the top of screen.
While some of the earlier constructions can be completed with a single Mahjong board, you do have the option of upgrading these facilities by tackling further boards. With the choice of later buildings, you often have to complete several boards before the building is complete. Rather than set a gang of workers to construct the various buildings on screen, the developers of this game have devised a method whereby a magical stream appears like a swarm of flying insects to create the finished building.
The initial tile set used by the game is fairly small but it gradually grows so increasing the difficulty level as you progress further into the game. Some of the later additions are very similar in design, so more care is required when selecting two tiles that are identical. Fortunately, unlike Mahjong games that I have played, this version automatically highlights those tiles that are free for selection. This can be a considerable help especially in the later stages.
Age of Mahjong also features a Shuffle tool which is automatically highlighted when no further moves are possible. Again this is a big help as it cuts down on wasted time looking for matches that are not there. This will allow you a better chance of getting the time bonus mentioned earlier.
From time to time you can earn special bonus tiles for completing certain tasks such as the construction of particular buildings like a floating temple. Including amongst these bonus tiles are the All-seeing Eye, Pegasus Boots, Prediction Ball and Miraculous Transformation which can help by providing special abilities. Once these bonuses have been earned then their tile could appear as part of a board layout. By clicking on a bonus tile, it special power will be added to the appropriate container at the bottom of the screen and become available to you if it should be needed.
As each board is completed you will be shown a report card listing any bonus awards and your overall points' total. You can then continue with the construction of the current building or move on to another one of the tasks listed across the bottom of the screen.
When tackling a Mahjong board in city building mode, it is not necessary to remove all the tiles to complete a particular level. Buried somewhere within the layout will be two golden tiles. As soon as you can pair these two tiles then the board will be complete and you can then move on to the next task or board.
As you progress through the game, you can gain access to a selection of bonus Mahjong games. Based on various locations within the game, you are shown a Mahjong layout which needs to be completely cleared (no gold tiles this time). However you do not make pairs of tiles from those available in the layout. Instead a stream of tiles appears across the bottom of the screen. You need to pick up these tiles to make matches with those in the layout. The stream will occasionally disappear and then restart as the line across the screen fills up.
The game keeps a record of your achievement and this information can be viewed from the title screen. Amongst the achievements recorded are those for the number of levels completed in either gold or silver ranking, buildings upgraded, levels completed with a shuffle or hint used and the resources collected.
I found this game to have an addictive quality that kept drawing me back for another session. The games' graphics and animations are excellent with appropriate sound effects. The story was a bit long winded and the individual sections could be skipped if you wanted to get back to playing Mahjong. Currently this title is being bundled with Epic Escapes: Dark Seas priced at £10.20. You will need to be running a system with a 1.0GHz processor with 512MB of RAM running Windows XP and later.
http://www.gspgames.co.uk/games/age-of-mahjong-%26-epic-escapes-dark-seas-double-pack-501270?meta=hiddenobject