Hidden Mystery Two-Game Pack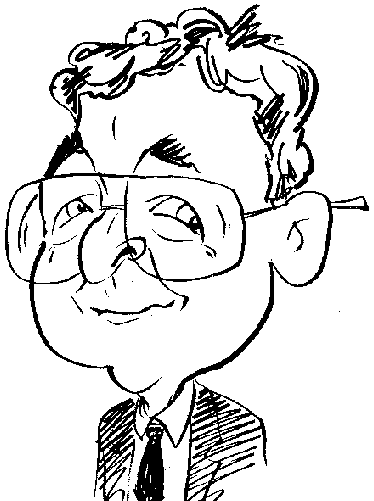 Review controls
As part of its Hidden Mystery Collectives series, Focus Multimedia has come up with another 2-game pack. This time the two titles are Mystery of Another World and The Noise She Couldn't Make from the Big Fish Games Surface series. In both cases the games belong to the popular Hidden Object Adventure genre and have their own installation procedure that is accessed from a basic front end module.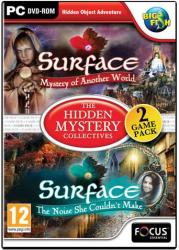 click image to enlarge
Taking the games in the order in which they are featured on this two-game pack, Mystery of Another World provides you with options to adjust the volume level for environment, sound effects, music and voices. You can then select the difficulty level with a choice of three being available. Casual mode offers sparkles for active areas plus a faster recharge of the Hint and Skip appearance features. Advanced mode does away with sparkles and slows down the Hint and Skip features. The more experienced player might prefer to opt for the Hardcore mode which removes the Hint and Skip features along with the sparkles from the available tools.
An opening introductory sequence, with video characters superimposed on static scenery, sets the scene as you are travelling by train with Bobby your young son. Dialogue is both spoken and appears as printed text. Following the appearance of a young woman with her son in your compartment, you seem to black out and when you regain consciousness you are alone. Naturally you set out to find your missing son. This will involve solving puzzles, finding objects and wandering around different locations as strange occurrences start to happen with every turn and discovery.
Running across the bottom of the screen, when in Adventure mode, are various tools that you can call on for help. In the lower left corner is your journal. This tool will automatically record your findings where they will be available for reference and an interactive map. Being interactive, this map not only shows your current location but has the ability to transport you immediately to another location. In a similar position on the right is the rechargeable Hint feature which is replaced by a Skip option when a puzzle is the focus of attention. Running between these features is the inventory with chevrons at either end so that you can scroll through the content when there are more items being stored that can be shown at one time. As you move your mouse cursor around the scene it will change shape to indicate when actions, such as examine, pick up and move to another location, can be implemented.
Hidden Object scenes follow a fairly standard pattern. A full screen view of a cluttered scene will show a list of 12 objects that need to be located. If an item in the list is shown in white then you will need to perform a specific task, which might involve using an item from your inventory, before it can be located. At the conclusion of a Hidden Object session you will be rewarded with one of the items found.
The game contains a number of puzzles which are both challenging and show some style in their approach. I know I was tempted more than once to make use of the Skip option in order to progress to the next stage of the game.
From time to time a video sequence will help progress the story line that involves a threat from another world. As with the opening sequence, these interludes will feature video characters superimposed on static scenery. Any dialogue in these sequences will be spoken and appear as text.
If I had one criticism of this game it would be the constant moving backwards and forwards between certain locations. At times if was rather annoying even with the ability to use the interactive map and instantly jump between locations. However this was an enjoyable and challenging game.
Taking a more psychological approach, The Noise She Couldn't Make casts you in the role of a psychic who is called in to investigate the mind of a girl who has been found unconscious in the road. Adding more mystery to the situation is the presence of a bloody knife by the side of the girl.
As with the other title in this pack, you can make adjustments to the volume level of the environment, music, sound effects and voice dialogue before selecting from the same range of choices with regards to the difficulty level. A narrated opening sequence lays the groundwork for the game as the unknown young woman is found and taken to the local hospital. With normal medical treatment having no effect, you are called in to help as you put your psychic skills to work and discover more about the victim who has been named Jane Doe.
Your journey through the mind of Jane Doe is represented by various locations that include a wrecked ship, the town gate, decrepit house, dollhouse, ambulance carriage and a windmill amongst others. These locations contain the objects, puzzles and Hidden Object scenes that need to be tackled in order to cure Jane Doe and discover her real identity.
Arranged across the bottom of the main screen is your inventory which remains hidden until its area is invaded by the mouse cursor. On the right of the inventory is the Hint feature which is automatically replaced by the Skip option when a puzzle needs to be solved. Situated on the left is your multi-purpose journal.
The journal will store the video clips that are broadcasted via an old-fashioned television about Jane's medical condition at various points during the game. You can replay these interludes at any time. The journal also features an interactive map of the various locations making up Jane's subconscious. The map shows your current location and those that contain completed tasks and those still needing to be tackled in order to make progress. You can also use this map to transport you to your choice of destination. Finally the journal contains a section dealing with Jane's medical chart showing diagnosed conditions.
As you explore Jane's tortured mind, you come across all manner of strange circumstances and be regaled with what some might refer to as "psycho-babble". This information might or might not have some relevance to the problem at hand. I know that there were several occasions when I was confused as to whether to take a measured approach or reject logic completely from the equation. It certainly made for a weird journey of exploration. What didn't help was that the lighting conditions of some scenes which made it difficult to identify what was available in some of the dark recesses of Jane's mind.
Hidden Object game play follows the standard pattern of finding all the items displayed on screen. You will be rewarded with one of the items located once all the 12 objects have been found. The game's puzzles are wide ranging in style with minimum instructions and are often very challenging.
Both games are visually impressive, despite some of the scenes, representing Jane's mind, being rather dark. There are atmospheric sound effects and spoken dialogue during cut-scenes. Priced at £10.20, this 2-game pack requires a 2.5GHz processor with 1024MB of RAM and 1468MB of available hard disk space running Windows XP and later.
http://focusmm.co.uk/shop/The-Hidden-Mystery-Collectives-Surface-1-2-pr-1983.html