A Double Dose of Werewolf Activity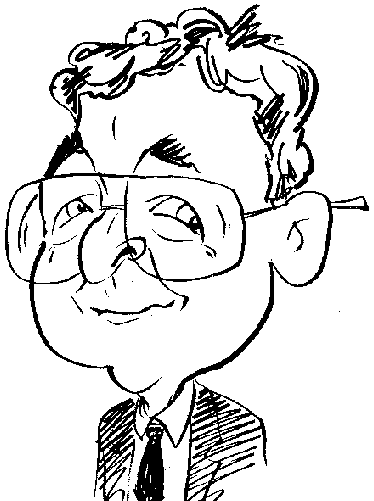 By combining two Shadow Wolf Mysteries Hidden Object Adventure titles into a 2-game pack, Focus Multimedia has added another offering to its Hidden Mystery Collection series. The two Shadow Wolf Mysteries titles are Bane of the Family and Cursed Wedding and really, for maximum enjoyment, should be played in that order. Each of these two titles, originally published by Big Fish Games, has its own installation procedure which is accessed from a basic front-end menu.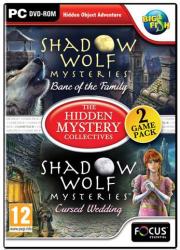 click image to enlarge
In Bane of the Family you are cast in the role of a detective who has been called in to investigate the appearance of a supposed werewolf in the city. Spread over eleven chapters, the game can be played in a choice of three difficulty levels. With Regular mode you get a faster recharge of the standard Hint and Skip features while active zones are highlighted with sparkles. By selecting Expert mode, recharging of the Hint and Skip features becomes slower plus active zones will not be indicated. Again active zones will not be highlighted in Hard mode and you have to wait even longer for the Hint and Skip features to recharge. Other options allow you to adjust the volume level of sound and music plus opt for a full screen display and custom cursor.
An animated introductory sequence, with a spoken commentary, leads you into the game which includes an option for interactive help regarding the various mouse cursors that indicate when different types of action are possible. You get to meet Louise and her adopted daughter Veronica whose father is the mysterious Count De la Fer. Having inherited certain family genes, Veronica is in need of being rescued from the family curse through the application of the cure that her father has been working on but has yet to complete. You quickly volunteer to help find the Count and help in whatever way you can.
When in adventure mode you can move in various directions, indicated by walking feet and interact with objects within a scene. Any items you collected, or are rewarded with for completing a Hidden Object scene, will be stored in an inventory which remains hidden at the bottom of the scene until its area is invaded by the mouse cursor. On the right of the inventory will be a notebook which records your progress and pulsates whenever there is a new entry plus the Hint feature which will be replaced by the Skip feature when tackling a puzzle. The left side of the inventory is where you will find the game's main menu plus a Strategy Guide. However this Strategy Guide is not available in this version of the game, despite its presence on the screen, unless you purchase it from Big Fish Games.
In an attempt to add an atmospheric feel to this game based on werewolves, many of the scenes are rather dark thus making it more difficult to identify objects that play a vital part in the game. I know I struggled on numerous occasions to locate something that had an important role to play and was required to make further progress.
Hidden Object scenes are identified by an outbreak of sparkles. The format used for these sessions is of a fairly standard type. You are presented with a list of 12 items which need to be identified within a cluttered scene. If an item in the list is coloured orange then some action will be needed to be performed before it can be located. You will be rewarded with one of the items at the successful completion of a scene. Hidden Object scenes are often repeated but with a different list of items.
Puzzles appear from time-to-time. Generally these puzzles relate to gaining access to a blocked off area by opening a door or removing an obstacle. After a short delay, a Skip option will appear and allow you to by-pass a puzzle that proves too difficult. I found the puzzles to be innovative and challenging.
At various points during the game you will be involved in one-sided conversations with other characters. You just listen as the dialogue is spoken, with some attempt at lip synching with the animated character, and printed. You can either click through each section of dialogue or take the "skip dialogue" option to quickly move on.
As it title indicates, Cursed Wedding concerns a wedding that is being delayed by the appearance of a large wolf. Your role in the game remains the same as you are the detective from the previous title. Also making the transition from Bane of the Family is Veronica who is now a young woman who is about to be married to her fiancée (who she always refers to as Mr Smith) in Paris. Before the wedding can take place, Veronica encounters a large wolf and quickly sends for you to help sort things out.
Again the game offers the same three choices of game difficulty along with interactive help at the start of the game. Not surprisingly this follow-up title adopts the same style of appearance and game play as with the earlier title. The screen layout is similar although the rather misleading Strategy Guide option has been removed from this standard version of the game.
The large wolf, who you have probably already guessed is a werewolf – in fact the same nasty character named Mephistus from Bane of the Family. In this game he has more to say for himself although he still tends to run off when touched by the mouse cursor. Basically you have to thwart his attempts to take control of Veronica.
Although I have not physically counted the number of instances, there appears to be far fewer Hidden Object sessions in Cursed Weddings but that could be down to the fact that there are only seven chapters as against the eleven in the earlier game. However they do follow the same format of needing to locate 12 items some of which need an extra action to be carried out before they can be located. As before the puzzles are well thought out and challenging with the fall back option of the Skip button.
Maybe because of a slight case of familiarity breeds contempt but I enjoyed Bane of the Family slight more than Cursed Wedding. However they do make a good package for those who enjoy the popular Hidden Object Adventure genre of game play. Priced at £10.20, this two game pack requires a 1.4GHz processor, 1024MB of RAM and 913MB of hard disk space running Windows XP and later.
http://focusmm.co.uk/shop/The-Hidden-Mystery-Collectives-Shadow-Wolf-Mysteries-2-3-pr-1999.html