Farm Frenzy Returns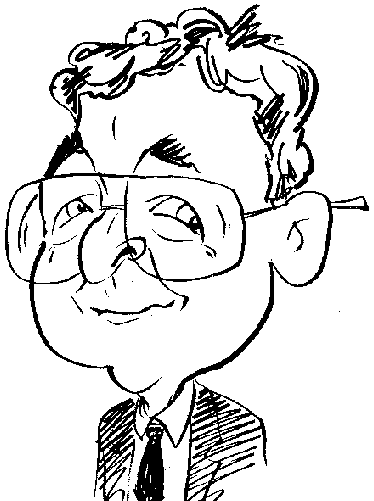 Now up to version 4, Farm Frenzy is the latest offering from Alawar's popular series with titles available on various platforms including iOS and Windows. Along with the main titles, there are six add-on packs. Since its original launch back in 2007, the Farm Frenzy series has been responsible for over three million copies sold worldwide. According to Alawar over 200 million people have played Farm Frenzy, a game that has been localised into 35 languages.
Buy Now!
Alawar Farm Frenzy 4
Download direct from Alawar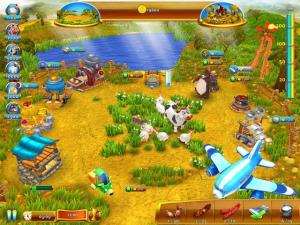 click image to enlarge
While the previous editions of Farm Frenzy titles that I have look at were developed by Melesta, this latest offering arrives bearing the SPL banner. Perhaps as a result of this change of development team, the role assigned you in this latest version has undergone a change. Rather than play as the green-fingered Scarlett, you take on the role of a grandchild visiting grandparents. As part of the initial stages of the game you get to name your character and opt to play as a grandson or granddaughter as well as select an adult version of your character.
An animated cartoon-like sequence covers your arrival at your grandparent's farm. You are also introduced to your assistant named Wheel. As you might suppose from its name, Wheel is not a living creature but a robot whose previous employment was as a guide robot at the museum of the history of farming which means it can provide information regarding some of the tools and creatures you will encounter during the game.
For those unfamiliar with the Farm Frenzy series and its style of play, I should explain that this game takes you into the area of farm management. You need to deal with crops, animals, feeding, collecting of farm produce, organising the building of equipment and raising funds by sending goods to market. You also need to be on the lookout for creatures, such as moles and bears whose sole purpose seems to be destroying your good work.
The game is level based with each of the 90 levels requiring you to achieve a set target within a designated time limit. At the successful completion of levels, a trophy will be awarded for achieving specific targets. A screen is available at the conclusion of each level to check out the trophies you have been awarded and those you have yet to obtain. When necessary you can repeat individual levels in order to improve on your performance with regards to the time taken and other issues.
A tutorial will lead you through some of the basic concepts of the game as you cultivate a patch of land to provide the necessary vegetation on which your hens (initially just one but more can be purchased) feed and then lay eggs for you to collect. Depending upon the levels targets, some eggs can be dispatched to market while other can be diverted to equipment and turned into other goods which can also be sent to market. Later sheep and cows will be added to the mix as your duties expand to cover other areas as you manage available resources and deal with an increasing work load of tasks that need to be completed as part of latter levels.
Earlier I mentioned that you will have to deal with moles and bears that attack your farm and its inhabitants. You will need to provide the protection and beat off these attacks. Moles can be defeated by being repeatedly hit on the head while bears will need to be encased with a box. In both cases the process will require several quick mouse clicks. Along with the normal produce harvested from the farm, captured bears can be sent to market and sold to increase your bank balance so that additional animals and equipment can be purchased. When purchasing and working with the various types of livestock, Wheel can provide you with information as to how the different animals will interact.
As with the previous version of this game, Farm Frenzy 4 is not a game that I would play for long sessions. However, by keeping to short sessions, this is a game that I found was enjoyable to play. You will need to develop a strategy and develop a fast reaction time in order to deal with the various challenges set by the game. The graphics and sound effects used in this game are appropriate to the style of game play. You can download a trial version of this game before deciding whether to purchase the full edition of the game for $9.99. System requirements calls for a 2.2GHz processor with 1024MB of RAM and 460GB of hard disk space running Windows XP and later.