A Tale of Pirates and Magic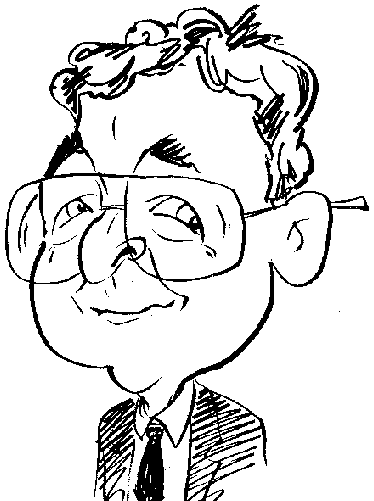 Review controls
A watery grave returns the mummified corpse of an evil pirate who immediately gets up to his old tricks in the Hidden Object Adventure game.
Buy Now!
Avanquest GSP Nightmares of the Deep A Cursed Heart
Direct from Avanquest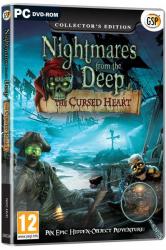 click image to enlarge
Available from Avanquest's GSP catalogue is the Collector's Edition version of Nightmares from the Deep: The Cursed Heart. Along with the main game, which is classified as a Hidden Object Adventure title, you get a bonus chapter, wallpaper, concept art, music soundtrack and a Strategy Guide. Apart from the Strategy Guide, which is available immediately, the other bonus elements are only accessible when you have completed the main game.
A dramatic animated sequence introduces you to an 18th Century pirate named Captain Remington who many believed had entered into a pact with the devil before he came to an untimely end by being forced to walk the plank. This sequence, like the rest of the game, makes use of real voices and printed text to deliver any dialogue. A skip option is available to by-pass this sequence if you are in a hurry to get to the main game.
Nightmares of the Deep: The Cursed Heart casts you in the role of Sarah Black, the owner of a museum that is putting on an exhibition of pirate artefacts including the recently discovered mummified remains of Captain Remington who, you may remember, had that pact with the devil. Following a series of events, the evil captain comes to life, kidnaps your daughter and escapes to his ghost ship. This vessel then sets sail for Skull Island but not before you manage to clamber on board as you attempt to rescue your daughter.
Spread over seven chapters, the game mixes adventure game play with puzzles and two types of Hidden Object action. The game can be played in either Regular or Expert mode. When opting for Regular mode you get sparkles to indicate interactive areas plus a faster Hint recharge and Skip option appearance. Any maps you collect in this mode will indicate which locations contain tasks that need to be completed. You will also not be penalised for any excessive mouse clicking when searching during a Hidden Object session. The only sparkles you get in Expert mode appear to identify Hidden Object scenes while Hint and Skip options take longer to appear. Maps do not pinpoint areas with tasks that need completing. Excessive mouse clicking will result in a penalty.
When in Adventure mode, different cursors will appear to indicate when various actions are possible. A magnifying glass means you can have a closer look while gears allow you to interact with or manipulate an object. Lips appear when somebody has something to say and a hand cursor lets you pick up an object. Arrows are used to indicate possible directions in which you can move.
Running across the bottom of the screen will be handles that can be used to pull up your inventory items, a map, Strategy Guide and the Hint feature which is in the form of a compass. While the map can provide some useful information, it does not possess the ability to transport you between locations at the click of the mouse.
As mentioned there are two types of Hidden Object game play. The main type follows the normal pattern of displaying a list of items to be found in the current scene. Any items that are coloured yellow in the list will need at least one action to be carried out before they can be selected. Giving you a break from standard Hidden Object searching, these sessions offer you an alternative. Located to the left of the listed items is an icon that lets you switch to a game of Mahjong. The number of tiles to be cleared from the board increases the further you progress in the game. You can switch between Hidden Object searching and Mahjong at any time during a particular location but can not continue until one of the two has been completed.
From time to time the second type of Hidden Object game play appears. This is referred to as FROG (Fragmented Object Game). You will be shown images of items that can be found in a scene displayed in an overlaid window. Once all the items have been located they will then be automatically combined to create an object you will need. The Mahjong switching option is not available with FROG.
The game features a variety of puzzles. Brief instructions are provided at the bottom of the screen but these are not too revealing. Generally using logic should be sufficient to solve these puzzles but if one should prove too difficult then a Skip option will appear after a short delay.
Supporting the game's story line of pirates, magic, and unrequited love, the graphics are excellent with well-drawn scenes, atmospheric features and realistic animations. Spoken dialogue is delivered by believable voices that are matched to the various characters. When cut-scenes do appear you have the choice of watching or clicking on the skip option to get back to the main action.
Priced at£10.20, Nightmares of the Deep: The Cursed Heart requires a 1.4GHz processor with 512MB of RAM and 1370MB of hard disk space running Windows XP and later.
http://www.avanquest.com/UK/software/nightmares-from-the-deep-the-cursed-heart-500011