Rescuing Tim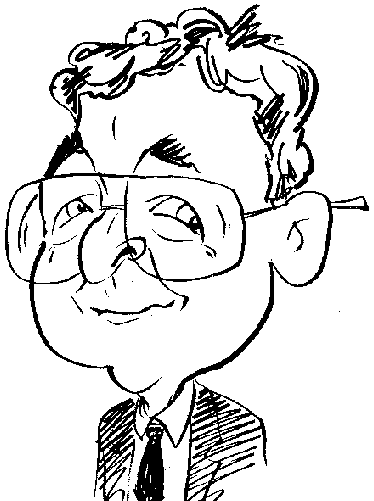 Review controls
As part of the latest batch of games to arrive from Focus Multimedia is that one that continues the adventures of a young journalist in search of her husband.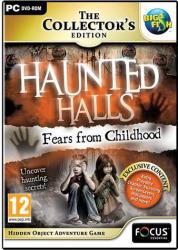 click image to enlarge
In the follow up to Green Hills Sanatorium, Haunted Halls: Fears from Childhood returns you to the role of a young journalist who continues in her quest to rescue her beloved Tim from the hands of the villainous Doctor Blackmore. Following his fortunate escape at the end of the previous title, Blackmore flees through a portal to a strange world with the captured Tim. You follow in close pursuit in this Hidden Object Adventure game.
Available from Focus Multimedia, Haunted Hills: Fears from Childhood is in Collector's Edition format. Some of the bonus content such as an extra chapter, music, concept art and wallpaper only become available when you have completed the main game. There is also a Strategy Guide which can be accessed any time from within the game.
Along with adjustments to the volume level for sound effects and background music plus whether to play in full screen mode and have a custom cursor, you can select from Regular or Expert mode. You get a faster recharge of the Hint feature and a faster appearance of the Skip option with mini games plus sparkles to identify interactive areas when playing in Regular mode.
Following a nightmarish opening animated sequence, you find yourself in an underground tunnel. An optional interactive tutorial can help explain some of the different cursors (including a hand, eye ball and arrow) that indicate when certain actions are possible. Running across the bottom of the screen is an inventory with chevrons at either end allowing you to scroll in both directions when you have collected more than the seven items held in specimen jars that can be displayed at one time. At the right end of the inventory is the Hint feature. You can ask for a Hint anywhere in the game apart from when tackling a mini game. In such instances the Hint feature will be replaced by the Skip option.
The left end of the inventory houses the Main Menu option, Strategy Guide and a Notes feature. The Strategy Guide provides general tips and specific instructions for completing all the various tasks that make up the main nine chapters and the bonus chapter. These instructions are in the form of text and illustrated screen grabs. The Notes feature is split between a diary which automatically records all your discoveries and other points of interest plus Fairy Tales containing fragments of the fairy tale texts that you find during your travels.
A great deal of movement will be required during Adventure mode as you travel backwards and forwards between various locations set in a mixture of exotic and mundane scenes. Many of the scenes contain eye-catching animations. At different points during the game you will encounter other characters who deliver their dialogue in both voice and text format,
Highlighted by outbreaks of orange sparkles are Hidden Object scenes. In each of these sessions you will need to locate 16 items. Most of the items will be listed in black with an occasional entry in red to indicate that a simple task will need to be completed before the item can be collected.
Sometimes you will be presented with a mini game in the form of a puzzle. Often these puzzles will need to be solved in order to move into another area. Although not all the mini games were particularly challenging, they were varied, suited the game's environment and could have the ability to raise the frustration levels as you try to resist the temptation to use the Skip option.
With well drawn and imaginative scenery backed up by appropriate sound effects and real voices, Haunted Halls: Fears from Childhood should keep you enjoyably entertained for several long sessions of challenging game play. You will need to be running a 1.4GHz processor with 1024MB of RAM and 684MB of hard disk space running Windows XP and later. The game is priced at £10.20.
http://focusmm.co.uk/shop/Haunted-Halls-2-Fears-from-Childhood-Collector-s-Edition-pr-1951.html