Music while at home or on the move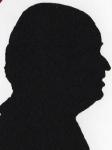 The first a rather nice small 2.1 speaker set from Edifier that I tried in my lounge replacing my handmade speakers. The second I used out and about not however on the device it was made to be for a bicycle as I no longer ride. Both cost less than £40.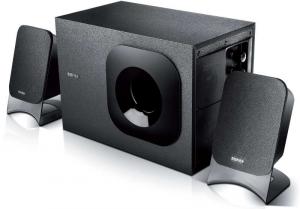 click image to enlarge
Edifier 2.1 Speaker Set M1370
This is a three piece speaker set, the two satellites and the sub woofer. Small yet powerful, their weight is light in comparison to my own hand crafted offerings of half a lifetime ago, these are also a lot smaller in dimensions.
Playing music from the same source through both produced good results but as the Edifier cost not a lot more in 2012 money to what my own speakers cost in 1960s pre decimal money and that the Edifier take up a lot less space…
They are 15.5x9x8cm overall dimensions for the satellites with base. The sub woofer is 15x27x19cm and is made of wood.
Of course the bass units were incorporated into the very large main units as subwoofers in 1960 did not exist separately even in hand made home units and to be fair they do not take any external power to run them from whatever you are using.
The Edifier units each have a single lead going to the rear of the subwoofer. The subwoofer has a 1.6metre hard wired mains lead emerging from its back to power the system. Beside the mains lead is a master on/off rocker. Above this the connections from the two speakers and above that a power on LED then the input from whatever source you are using and finally two circular knobs for volume and bass complete the units controls.
There are six sides of a small instruction book that with illustrations explain the controls in English so they should be connectable by anyone.
The stated power output are 8watts for each speaker and 12watts for the subwoofer the description of the bass unit calls it 5inches and the speakers are called 2.5inch units both are of course magnetically shielded.
Doing my searches found the Edifier M1370 at £39.74 with free delivery.
http://www.amazon.co.uk/gp/product/B00813XLYU?ie=UTF8&tag=gadge0a-21&linkCode=as2&camp=1634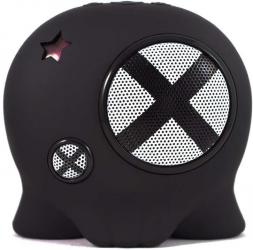 click image to enlarge
BoomBotix
This company was founded less than three years ago and the founder decided he did not wish to risk his life by using earbuds so he invented a speaker to attach to his handlebars so he could listen to music like motorists.
10.5x9x5cm in overall dimensions it has the look of an elephant – without trunk – side on thre are two speakers. The first 4.5cm across and the smaller lower one 1.5cm across. It has an internal solid battery that you charge from USB – cable supplied – and a 3.5mm socket to allow input from any 'i' device or MP3 player – cable supplied – both these are under a rubber flap to protect the speaker during the excesses of weather.
It attaches to the handlebars or anything else by a crocodile type clip that opens to around 2cm at the lower end.
To really test the effectiveness of this unit a bicycle is required and as stated this I no longer have, I used it in areas with some noise but felt rather strange holding an Elephant like object and as always most people think noise of any sort is the domain of cars. I attached several devices and in the privacy of my garden turned up the volume to increase the output.
The Boombotix BB1 is available from the link below for £34.99 with free delivery.
http://www.amazon.co.uk/gp/product/B003OTWOXU?ie=UTF8&tag=gadge0a-21&linkCode=as2&camp=1634