Haunted Past: Realm of Ghosts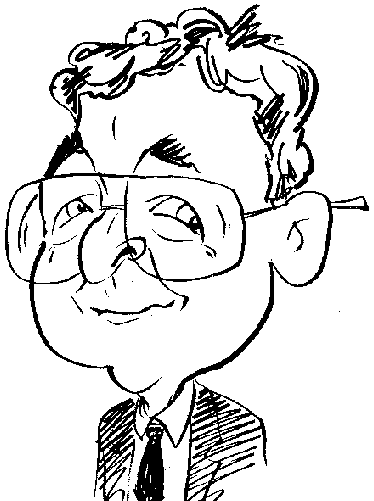 Friendly ghosts, shimmering portals and dual locations meet up with an evil spirit in a Hidden Object Adventure game available from Avanquest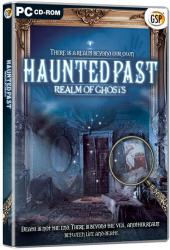 click image to enlarge
It all began with an unexpected phone call from a lawyer. This phone call informed you that you had inherited a house in its own grounds but, apart from it location, the lawyer could supply no further details. I should explain that you are cast in the role of the beneficiary; a young woman named Sara Haverston who immediately sets out to check this dilapidated dwelling that is meant to be empty but is home to several restless spirits. Thus begins the Hidden Object Adventure game of Haunted Past: Realm of Ghosts that is available at part of Avanquest's GSP catalogue.
As is usual with games of this type you are given a choice of playing modes. You are allowed to select from Casual, Advanced or Custom mode. In Casual mode you get a tutorial, visual help (sparkles), in-game tips, a fast Hint recharge, a short puzzle Skip delay and easier Hidden Object sessions. Advanced mode turns off the first three features plus slows down the Hint recharge and makes you wait longer for the puzzle Skip option to appear plus makes the Hidden Object sessions harder. Actually I failed to detect and difference in the difficulty level of Hidden Object scenes. You get to pick from your choice of settings when opting for the Custom mode.
When the game is in Adventure mode, as you move between locations and examine scenes, you will be given a full screen view of the current location. Running across the bottom of each scene is your personal area. This will hold access to the game's menu; a journal which automatically records your progress and important items of information; your inventory; the Hint feature and the game's Strategy Guide (access to the Strategy Guide is also available from the Journal). The Strategy Guide starts off by giving general assistance but this can be expanded to show more precise instructions with links to an available image of the particular scene.
A full screen view is also used when tackling a Hidden Object scene. Arranged across the bottom of these scenes will be a list of the ten objects that need to be located. In some cases you will need to find more than one of a particular object. If you need to use the Hint feature to find a yet undiscovered item then an object will appear to burst through a glass window into the scene. At the conclusion of each Hidden Object scene you will be rewarded with some of the objects and these will be added to your inventory which features chevrons at each end allowing you to scroll through items when there is not enough room to display the full content on one time.
From time to time you will encounter puzzles that need to be solved. These puzzles appear in an overlaid window. A bar runs along the bottom of the window and once this bar fills up the Skip option will become available.
As mentioned earlier there are several restless spirits in the house with whom you need to communicate. Real voices are used for these sessions. You have the option to cut short each section of dialogue by clicking a Skip option if you are in a hurry to get back to the main searching action.
Along with the various spirits, this house contains a number of portals to the ghostly equivalent of the current location. These portals are often found in mirrors (now where have I come across this method before) but not exclusively. Any shiny surface, such as water or metal, can serve the same purpose and give access to this ghostly environment. Actions carried out in the ghostly world will have an effect on the real world. For instance you can conceal an object in the ghostly world and then retrieve it when you return to the real world. This feature can be both helpful and frustrating in equal measures. It enables you to get objects you need but can block your progress in the real world when you fail to carry out an action in the ghostly environment.
Extra items can be accessed once the main game has been successfully completed. Haunted Past: Realm of Ghosts is a game that has some nice features. Customisable options and linked real and Ghostly locations certainly help it stand out from other similar titles. The game's graphics are well up to standard, as are the sound effects. You also get real voices rather than printed text for conversations. Some of the puzzles were a little too easy for my taste but other than this, this game is well worth considering.
Priced at £10.20, Haunted Past: Realm of Ghosts requires a 1.8GHz processor with 1HB of RAM, 750MB of hard disk space and support for DirectX 8.1 running Windows XP and later.
http://www.avanquest.com/UK/software/haunted-past-realm-of-ghosts-162829?meta=play&cat=casual-games