'The book that should have been in the box'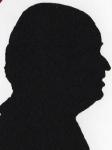 Review controls
Regular readers will know I bemoan the lack of manuals in the box, many think the iPod is easy to use but it has more to offer. The second book in the same series is for Motorola's Zoom, both these tomes offer help and advice.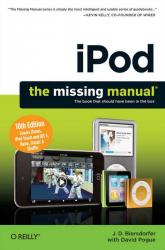 click image to enlarge
iPod The Missing Manual
This covers all the numerous versions of iPods and it has been a very enjoyable and informative read. As the first iPods reach eleven this book reaches its 10th edition and apart from covering the Nano, Shuffle and Classic it also informs about iOS5 and the iPod Touch. A lot of what it covers is generic information but while most think plugging in and Syncing is all the iPod does especially with the iPod touch you can download Apps.
As I was reading this my first iPad arrived and although I am sure there is a book in the series for iPads this solved a couple of problems. I have long moaned about the lack of manuals with products and the iPod needs more.
iPods used to be only audio devices and while Podcasts started that way there are now a whole range of video offerings out there that can be downloaded and played on later iPods that support video as well as audio.
This book gives lots of places to go on the Internet and although no CD is provided – according to them this saves you $5 – the links are and you can find a lot of very useful stuff to help you make your iPod work better for you.
Sadly the iTunes store is required and while you will need an account you do not need to spend a lot of money there but it is the only way to transfer files and podcasts to and from your iPod the chapter on it is the third longest in the book after that on the Touch and the Internet. But all thirteen chapters are a worthwhile read.
The book is easy to read and has numerous illustrations that make what should be an easy to use product, easier to use.
The stated US price is $21.99 ISBN 978-1-449-31285-5 I found it on the link below for £11.89 delivery free.
http://www.amazon.co.uk/gp/product/1449312853?ie=UTF8&tag=gadge0a-21&linkCode=as2&camp=1634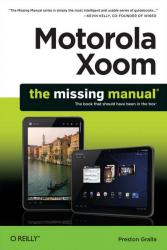 click image to enlarge
Motorola Xoom The Missing Manual
In the same series as the iPod item above this is also a great read. As I struggle to get the most out of my review iPad unit I can see the huge number of things that are the same between Android and Apple as the user sees it.
As I can now – just about – claim to be an iPad and Motorola Xoom user I can certainly say transferring items is so much easier on Android. You will understand this more as other reviews emerge but take my word.
This book is just over 400 pages one third more than the iPod offering but then this is for something that is a total computer. All recent Android devices from version 2.3 to 4 work in much the same way allowing you to make use of Wireless connectivity this book explains 3G 4G and Wi-Fi some may not want to know, but knowing makes getting the best available easier.
Learn how to create a portable hotspot, Facebook and Twitter are a big part of so many users life this can keep them in check. Do you know what Google Goggles are? Learn about them and find things so much quicker.
There are sixteen chapters and each has it share of helpful illustrations. While this focuses on the Motorola Xoom as Android is a fairly open operating system most will apply to any Android device, but there are some features unique to the Motorola Xoom.
The stated US price for Motorola Xoom The Missing Manual is $19.99 ISBN 978-1-449-30175-0 I found it on the link below for £10.07 with free delivery.
http://www.amazon.co.uk/gp/product/1449312853?ie=UTF8&tag=gadge0a-21&linkCode=as2&camp=1634