A Four Character Role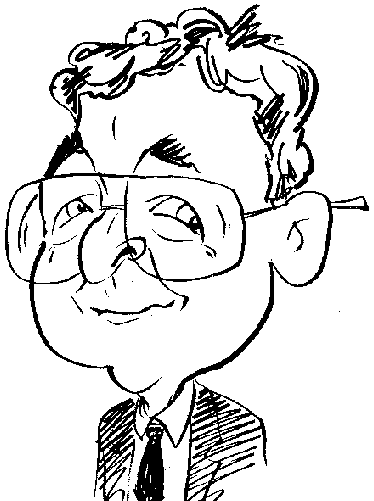 Forget among a split personality, in this next game you can switch your role backwards and forwards between four characters.

When loading up a Wadjet Eye production, I can be fairly confident that retro style graphics and plenty of dialogue delivered by voice actors will play an important role in the game. Resonance is no exception as you enter a game world set in the city of Aventine. Your task will be to solve the mystery of the unexplained attacks on buildings around the world in this point-and-click adventure.
Following a newscast relating the destruction being inflicted on various sites around the world, the game takes you back to 60 hours earlier as you meet the first of the four personas that make up your multi-role choice of character. This character is called Ed and later in the game you will meet up with and be able to switch your focus to Anna, Ray or Detective Bennet. Sticking with Ed for the moment, you can take the opportunity to get use to some of the game's feature.
Moving your character, which ever one is selected, is simply a matter of click-and-point at the relevant position on the screen. Interactive areas and objects will be indicated with pop-up messages when touched by the mouse cursor while a left click on an object can be used to pick up an object or interact with it in some way. A right mouse click will provide you with more information relating to the object and/or its use.
Items that are collected will be automatically placed in your inventory and this is feature is located in the top left portion of the screen. While some inventory items can be used as they stand, there will be occasions when you will need to combine objects before they can be used to complete a task. Although inventory items are specific to the individual characters, it is possible to transfer items from one character to another by handing over the item when both characters are on the screen at the same time.
This same drop-down panel also contains the current character's STM (Short Term Memory) and LTM (Long Term Memory). The main difference between the two types of memory is that, while they are both character specific as with the inventory, some LTM items can be shared by the characters that were present when the event occurred. You are also limited to 10 STM items being stored at any one time. When necessary you can overwrite these memory items. Items from these two memory facilities can often be used to instigate conversations between characters.
Character switching is also carried out from this drop-down panel. By clicking on the right edge of this panel, a fly-out section will show you icons for each member of your team who is available for selection. You can also use this facility to ask for suggestions from team members as how best to proceed with tasks.
Interaction between your four characters and others, not under your control, that appear in the game has an important part to play as the story line, involving scientific experiments, a hidden vault and a new method of causing destruction takes you in various directions. While often conversations, conducted with actual voices that generally suit the different characters and on-screen dialogue, will flow without any need for interaction on your part, there will be several occasions when you can direction the flow by selecting from various subject options presented in an on-screen list. You will find that there can be some repetition in the dialogue with certain characters, I am thinking mainly of Saul the Janitor, repeating their responses.
At various points during the game you will need to complete tasks although there is usually an option to skip these sections. However if you take the option to skip you will miss out on gaining some of the achievements that are awarded throughout the game. These tasks vary in their difficulty and complexity. For example you will need to find the correct place to cut a rope with a piece of glass or direct one of your team through a maze of underground passages, that switches orientation to increase the difficulty of your task, as you search for memories that have been forgotten..
While the game does make use of retro style graphics, especially for the game's characters that are rather blocky, you quickly forget this as you become engrossed in the story line. Resonance will certainly keep you occupied for many long sessions as you manage the abilities of your four characters. You can save various positions in the game under user-specified names and time stamped. A downloadable version of the game is available at $9.99 while there is also a collector's edition boxed version available for $24.99.