Assisting the Fairies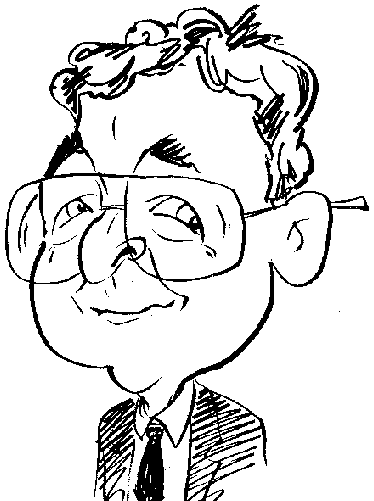 Review controls
As its title suggests, 4 Elements II is the follow-up to 4 Elements. Developed by Playrix and available from Avanquest, this game belongs to the match-3 genre but is unlike any other that I have played in the past.
Buy Now!
Avanquest Playrix 4Elements II
Direct from Avanquest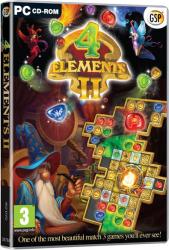 click image to enlarge
Set in a magic kingdom, you are called upon to help put right the misfortune that had befallen this land lead by the friendly wizard and his four fairy helpers who represent Air, Fire, Water and Earth as you tackle the challenge of 4 Elements II. Following a charming introduction, which does seem to be aimed more at the younger members of the family, you set out to release the first fairy from its captive state.
This stage of the game involves finding the various pieces that make up four objects, concealed in a scene. In each case you will be informed as to how many pieces make up the individual objects. Once you have found a complete object, it can be used within the scene to reveal a piece of one of the other objects. The completion of all four objects will see the release of the fairy and bring about a change of direction as the action switches to the match-3 genre and you attempt to restore power to the Book of Magic.
Split into four sections, one for each fairy, the Book of Magic consists of 16 double pages showing an incomplete picture and jumbled up text. You need to work through the various levels to complete the picture and see the text automatically rearranged to reveal a puzzle that you will need to complete. The levels consist of linked grids containing coloured tiles, frozen areas, boulders, metal plates, magic arrows and other helpful devices. These grids spread out over several screens.
Rather than totally clear these grids as often happens with match-3 games, you need to create a path or channel through which the magic can flow as it travels from one end to the other of each grid. This is not as easy as it might sound. I certainly took a long time to adjust from completely clearing grids. You create the path or channel by clicking on three or more tiles of the same colour. The tiles need to be horizontally or vertically connected along one side – so no corner to corner connection.
When you select a group of five or more tiles, this will cause an explosion which clears away areas – the size of the explosion will depend upon the number of tiles included in the group. As the magic spreads through the grid, your position will be automatically adjusted to possible previously unseen areas. I found this feature particularly useful as I often opened up a channel unexpectedly.
From time to time you will be given the option of selecting from alternate routes. To help in such situations there is an option to view a mini-map of the grid arrangement by clicking on a map button. Sometimes areas of the grid will be linked together by puzzles requiring you to form a pipeline by rotating sections of clear a blockage by re-arranging cement blocks of different shapes.
To aid you in your magic restoring tasks, you will be awarded four power-ups at different stages of the game. When available these power-ups will be displayed below the grid. The first power-up to become available is a spade while, later in the game, you will receive magic fire, swap and reshuffle aids. Each power-up is connected to a particular colour (Green, Red, Yellow and Blue) and can be recharged after each use by selecting groups of its colour.
Once you have worked your way through the levels linked to a particular picture and jumbled text, you will need to complete a puzzle. This task could involve spotting the difference, re-arranging a picture or finding a list of hidden objects. Do not expect anything too challenging with these tasks, they are more like relaxing interludes before you move on to freeing the next fairy and restoring her section of the book.
Although it might initially seem that 4 Elements II has no choice of difficulty level, there is one. You can opt for Relaxed Mode which does away with the time limit to complete each level. This feature can be found on the Options setting on the game's opening screen. You can also check out any Achievements gained from the opening screen.
Along with its innovative approach to match-3 game play, 4 Elements II treats you to an unusual exit procedure. Rather than just close the program at the request of the user, you get a trailer for the game you have just been playing. There is a Skip button to cut this short.
4 Elements II is certainly a different type of match-3 game. It does have some addictive quality with some great graphics and effective animations. Yet I never feel in complete control when playing the game. I can not make up my mind whether I like the game or not.
Priced at £10.20, 4 Elements II requires a 1.5GHz processor, 1024MB of RAM, 210MB of hard disk space with DirectX 8.0 running Windows XP and later.
http://www.avanquest.com/UK/software/4-elements-ii-162109?meta=play&cat=casual-games