The Snark goes High Society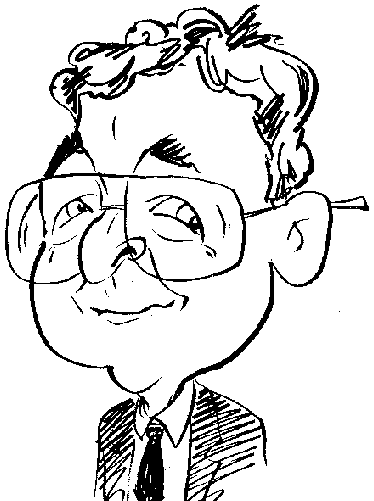 Review controls
With a yet-to-be princess and two of the leading popular singers of that period, High Society was a musical remake of the Philadelphia Story. Now High Society is a Hidden Object Adventure game.
Buy Now!
Alawar High Society
Download direct from Alawar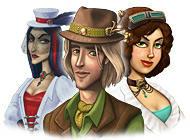 The Snark is back. For those who missed the first two titles in this series (Welcome to the Club and Revved Up!) published by Alawar Entertainment, I should explain that the Snark is a mythical creature that can move so fast you could often fail to spot it. The Snark possesses the useful ability (especially when it comes to avoiding capture) of popping in and out of mirrors in order to travel between different dimensions in time and space. This mischievous character gets its kicks by leading individuals on a merry chase by leaving clues that need to be followed.
In this third episode, which goes by the title of High Society, you take on the role of Elizabeth Hughes, a world renowned photographer. Recently engaged to a young landscaper named Nicholas Fortright, Elizabeth is shocked to discover that her fiancée has been accused of stealing a valuable family heirloom from his employer, the Duchess Daffington. As a result he is arrested and thrown into prison. It will be up to Elizabeth to prove his innocence and get him released so that the forthcoming nuptials can go ahead as planned.
In the course of her investigations making up this Hidden Object Adventure game, Elizabeth quickly finds out the Snark is involved and she will need to visit various locations by using mirrors as portals. Following the pattern established in the earlier episodes, the game is spread over well-drawn colourful locations with appealing animations and television news reports. Running across the bottom of each scene is an area holding a headshot of Elizabeth, a small inventory made up of two camera lenses for holding objects you do not need immediately, a directional finding compass and a flash bulb that acts as your hint feature.
As you move your mouse cursor around the various scenes it will change shape to indicate when different actions are possible. A pointing hand cursor means you have located one of the task areas that will open out like a camera lens to reveal the objects you need to collect. When the cursor changes to a grasping hand you will have found one of the required objects needed to carry out a task. It is possible that more than one task can be current at the same time.
In many of the locations, Elizabeth will encounter ghosts that require help. In return for this help, the ghosts will reward Elizabeth with a photo negative or other item that could prove useful. Whenever Elizabeth receives a negative she will need to return to her studio and develop the negative by adjusting its focus and size. Unlike other aspects of this game, there is no help or no option to skip when developing the negative.
As mentioned earlier, each scene contains tasks that open out with the various required objects displayed on the shutters of a lens. Once an object has been located it will need to be dragged to the lens task. The Hint option will pinpoint a random undiscovered object when clicked on. When all the objects have been found an animation will occur and this could result in a required object appearing or a clue as how to proceed. While many of the required objects will be in the current scene, any that are coloured red will need to be found elsewhere. In such instances these objects will be automatically stored in the two lenses making up the mini inventory.
A number of puzzles will need to be solved during the game. Generally these puzzles, which are varied in style, involve opening locked compartments or clearing a blockage. Although there is a Skip feature, which appears after a short delay, it is unlikely to be called upon too often.
There are several conversational interludes as Elizabeth chats to the different ghostly characters and, eventually, the Duchess Daffington. Although you can cut short each section of dialogue you can not skip a full conversation. Some attempt has been made to lip synch the characters with their dialogue but it could hardly be considered a success.
Snark Busters High Society features 27 locations, 11 mini-games and 10 characters spread over five chapters. The game is enjoyable with plenty of moving backwards and forwards between locations but can easily be completed within two or three sessions especially when played in Regular mode which highlights interactive areas and has a quicker hint recharge than Expert mode.
You can download a 60-minute trial version before deciding whether to purchase the unlock code for the unrestricted version. Snark Busters High Society requires a 1.44GHz processor, 1GB of RAM, 670MB of hard disk space with support for DirectX 9.0 running Windows XP and later.