Vanishing Hitchhiker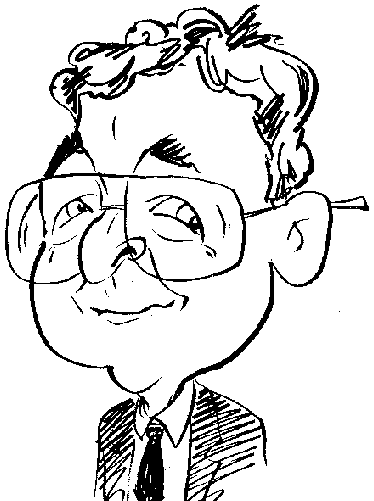 Have you ever wanted to take photos when tackling an Adventure game? This next title includes a camera for just that purpose.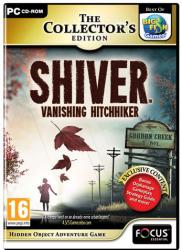 click image to enlarge
Shiver: Vanishing Hitchhiker belongs to the popular Hidden Object Adventure game genre. Originally released by Big Fish Games, this title is now available from Focus Multimedia in Collector's Edition format. Included as part of the Collector's Edition is a bonus chapter plus wallpaper and concept art. However these only become available once the main game has been completed. You do have instant access to a Strategy Guide which provides text and visual help that could aid your progress as you explore locations, solve puzzles, complete mini-games and find hidden objects.
Following a lengthy introductory video which lays the groundwork for the storyline (like other video interludes in this game you can cut it short with a mouse click), you get to select whether to play in Casual or Advanced mode. In the case of the former you get a quicker recharge for the Hint and Skip features plus highlighted active areas. There is also an option to use a tutorial that explains about some of the game concepts.
The game starts as you dropped off a hitchhiker on the outskirts of the remote town of Gordon Creek. You discover that the hitchhiker, a young woman, has left behind a teddy bear in your car. This stuffed toy brings back memories of your youth and thus encourages you to go in search of the hitchhiker to return her bear. It isn't long before you realise that Gordon Creek has an almost total lack of inhabitants although the cemetery seems well populated.
When playing in Adventure mode, which does take up most of the game playing action, you have a full screen view of the current location. Running across the bottom of the scene will be your personal area holding a centrally positioned inventory that holds the items you find and are rewarded with for completing tasks. In some cases items will automatically join together to form a piece of equipment you will need. The inventory bar can be hidden when not required. Positioned on either side of the inventory are various features and tools.
On the left you will find details of your current task and this sits alongside the Strategy Guide which divides its content into the six chapters that make up the full game. These two items are positioned above access points for the rechargeable Hint feature, the game's main menu and a feature for viewing photos that you take while exploring Gordon Creek. To take photos you will need to use a camera which can be found in the lower right corner of the screen. While you may be asked to capture various scenes at important stages of the game, you can use the camera to snap any other scene that takes you fancy.
The camera is not the only tool that is freely available for your own use. Next to the camera is a flashlight torch. You will need to use this torch to illuminate some scenes until you find other means of lighting up the area. There were also times when I used the torch to help find items in a Hidden object scene what were placed in shadowy areas.
Hidden Object scenes are identified by an outbreak of sparkles and consist of a cluttered arrangement of items seemingly scattered around at random. A list of the items to be found will be positioned below the scene. While many of the items in the list will be coloured white, some will be coloured yellow indicating that a task will need to be completed before that item become available. You might need to open a container, repair an item or join together two items. In many cases there will not be enough room initially to display all the items required and in these instances the first few items located will be replaced by further items.
Various short cut-scenes are interspersed throughout the game. These cut-scenes generally followed a photo opportunity. There are also a few longer video clips which can be replayed from the game's main menu.
From time to time you will need to solve a puzzle or complete a mini-game. After a short period a Skip option will become available just in case you get stuck. While there is a reasonable variety in the style and complexity of the puzzles and mini-games, I was not tempted to use the Skip option for any of them which should give an indication that they are not too difficult.
The graphics and sound effects used in the game are of a high standard. They certainly add atmosphere to this tale of trapped souls and violent deaths. With constant backtracking, you will certainly become familiar with some scenes as you revisit them on several occasions. The game requires a 1.6GHz processor with 1014MB of RAM, 339MB of hard disk space, support for DirectX 9.0 running Windows XP and later. The game has been priced at £10.20.
http://www.focusmm.co.uk/shop/Shiver-Vanishing-Hitchhiker-Collector-s-Edition-pr-1838.html