Cases of Law & Order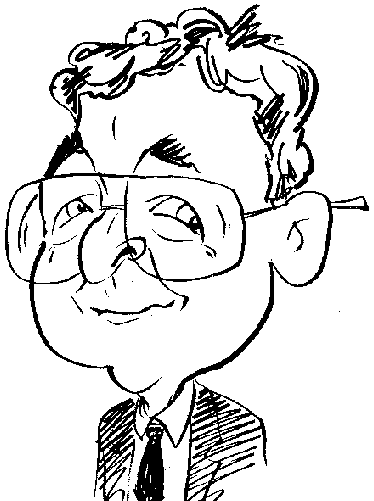 Sections of the entertainment industry are never shy about borrowing ideas from each other. In this case it is a computer game borrowing from a television series.
Crime does not pay. This statement may or may not be true. I don't just means with regards to criminals but also those who are involved in the production of various crime-based offerings that form a major part of the entertainment industry. You only have to look at the best sellers' lists, top film titles and various television series, whether dealing with real-life examples or those fictitious creations from scriptwriters and the authors of books, to see that the topic of crime forms a dominate element.
Take for example the television schedule for a single channel on the day I started to write this review. Between the hours of 7.00pm and 12.00pm, I noted a total of six programmes dealing with aspects of crime. You will therefore not be surprised to hear that crime is both prevalent and the topics of this next game under review.
Telltale Games has put its expertise to work to develop a game based on the popular television Law & Order franchise. This game, appropriately entitled Law & Order Legacies, challenges you to work with various law enforcement agencies to solve various crimes and bring the perpetrators to justice.
The game consists of seven episodes featuring different characters from the television series. Every effort has been made to ensure that the overall look, feel and musical accompaniment of the game's content matches that of the television programme. Although I have not kept up with the televised version of late, much preferring NCIS, Criminal Minds and Bones for my regular diet of criminal activity, I could easily recognise several of the large scale animated characters with some lip synch from those I remember from my occasional viewing excursions. While not perfect matches, there was also similarity in the voices used to represent the different characters.
In true Law & Order fashion, cases begin with the investigation as detectives (You play Stabler) question witnesses and examine the crime scene for evidence. When questioning witnesses you often have to select from a range of topics that might or might not be relevant. These topics can vary as new facts and information comes to light. Included in the topics will be an occasional "Red Herring" and these need to be avoided. At various points during the questioning, you will need to decide whether to accept or reject answers with stars being awarded for making the correct decision.
When checking out a crime scene, you will be given a list of evidence that needs to be located. These items are found by drawing a circle around them. Further investigations and questioning will need to be carried out in other locations as you follow the trail of evidence and home in on a suspect for the interrogation section. The interrogation will involve more questions and answers as you probe for mistakes and compare answers against evidence already gathered.
With the next stage of the game, the focus shifts to the courtroom as you take on the role of the prosecutor. You will need to proceed through the arraignment, trial and possible plea bargaining. Again questioning and comparing answers, with facts already in your possession, will play a major part. You will also be involved in making objections when the defence attorney is asking questions. These objections need to be specified as argumentative, badgering, hearsay, no expert knowledge and speculation. During the court sessions you will be awarded or penalised points that will have a direct influence on how the jury regards the guilt or innocence of the defendant.
Throughout the game, each scene will conclude with a report on your performance. You can opt to accept this rating and move on to the next scene or replay it as many times as you like in order to get it right. One useful aspect, especially when replaying a scene, is the ability to cut short any dialogue with a right mouse click to speed things up.
Law & Order Legacies should appeal to fans of the television series. It is more to with making correct decisions regarding questions and answers plus choosing the correct topics to explore than any heavy-duty physical action of police work. If you are more into fast action then you will need to look elsewhere for your kicks. The game is available for the iPad, iPhone, PC or Mac. This review is based on the PC version which is priced at $19.99 for all the episodes. System requirements call for a 1.8GHz processor with 2GB of RAM running Windows XP (SP3) and later.