A Cornwall Mystery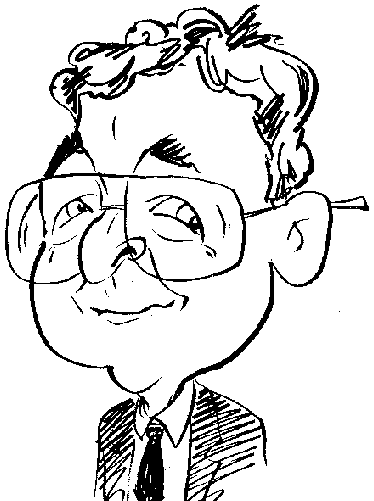 Picturesque Cornwall, a less-than picturesque demon and missing festival attendees all feature in a task-based Hidden Object game now available from Focus Multimedia.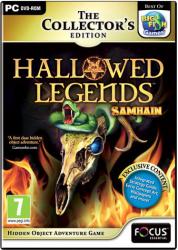 click image to enlarge
Originally published by Big Fish Games, the Elephant Games developed Hallowed Legends: Samhain is now available as part of the Focus Multimedia catalogue in Collector's Edition format. As usual with a Collector's Edition title, you get a Strategy Guide made up of instructions and appropriate screenshots. You also get concept art, wallpaper, screensaver and music plus a bonus chapter which adopts a slightly different approach to many other such offerings that I have seen.
Standard adjustments can be made to the volume level for sound effects and background music plus you can decide to play in Casual or Advanced game mode. The former mode provides sparkles to identify interactive locations plus other forms of assistance that include helpful labels appearing whenever your mouse cursor touches certain items.
The game starts as you take a phone call from Robert your ex, who is working on a journalistic assignment to investigate a Celtic Festival that is taking place in Cornwall. A sudden scream brings the phone call to an end and you decide to travel to Cornwall to discover what is going on. Your arrival is just too late to join up with those attending the festival as they embark on a visit to an old chapel. Setting out to follow these festival attendees, you are drawn into an adventure that is based around a demon that has a human body and a head dominated by antlers and fangs. A tutorial can be used to lead you through these early scenes.
This is a task-based game with your current assignment appearing in a box at the top of the screen. Positioned on either side of this box are the Strategy Guide and the main menu. Taking up a central position at the bottom of the screen is a rechargeable Hint feature. You can use the Hint feature to locate items in a Hidden Object scene or to point you in the appropriate direction for your next move. The Hint feature is sandwiched between a chest icon that holds your inventory and a journal that keeps a record of all your progress plus any clues you may discover.
When operating in Adventure mode, your cursor will change shape to indicate when various actions are possible. A magnifying glass cursor appears when over an interactive area while an eye cursor means that further investigation should bring forth results. If you decide to investigate a particular area then it will be displayed in an overlaid window enabling you to carry tasks, solve puzzles or pick up an item that will be required elsewhere. Any item that is collected will be automatically added to the inventory from where it can be selected when required. A small arrow cursor appears when you can move in that direction to another location.
As with Adventure mode, Hidden Object scenes are displayed in full scene with the list of items to be located appearing in a panel in the lower right corner. Hidden Object scenes are sometimes repeated although the list of items will show some variety. Occasionally you will need to use one of your inventory items to complete a Hidden Object search. You will also be rewarded with one of the items that you find in each completed Hidden Object scenes.
Along with the puzzle solving, which is often extremely challenging, Hidden Object sessions and Adventure game play, this game features 19 achievements which you can gain from your performance. These achievements include finding all the Hidden Objects within a scene in less than three minutes or without resorting to asking for a hint. Other achievements deal with completing a mini-game puzzle in a specified time limit, finishing the game's tutorial and reaching the end of the game. Each achievement that you gain will be awarded automatically with a message being flashed on scene. You can check out which have been completed and what to do to get those not achieved from the game's main menu.
The game, which has elements of a nightmare, as you move between different locations featuring scientific and mythical scenes in order to complete tasks and overcome obstacles, will certainly keep you enthralled for many hours. Graphically the game's various scenes are of a high quality. Atmospheric music and sound effects add to the game's overall appeal. Some may be disappointed by the lack of any spoken dialogue, you have to make do with printed text, but the game is strong enough not to be too handicapped by this omission.
Priced at £10.20, Hallowed Legends: Samhain requires a 1.0GHz processor, 512MB of RAM and 885MB of hard disk space running Windows XP and later.
http://www.focusmm.co.uk/shop/Hallowed-Legends-Samhain-Collector-s-Edition-pr-1830.html