It's Pure Music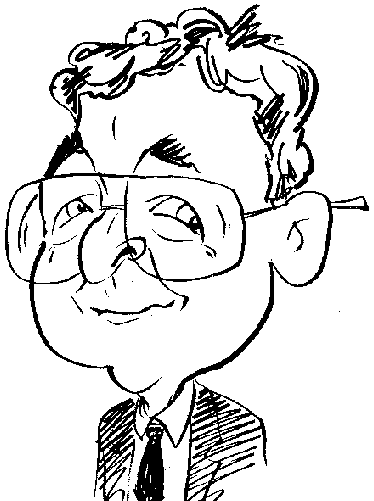 Review controls
While better known for its DAB radio products, PURE offers an Internet-based service called the Lounge that you can inspect.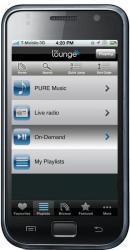 click image to enlarge
Owners of one of the more recent PURE DAB radio models with Wi-Fi and Internet radio capability will have already encountered the Lounge. For those unfamiliar with this feature, I should explain that the Lounge is PURE's online portal providing a gateway to an environment of Internet radio and on-demand content made up of podcasts, listen again programmes and a collection of ambient sounds captured from natural phenomena. In its original conception, the Lounge enables (and still does) you to create and save your favourite stations plus build up playlists and tag tracks to receive appropriate information regarding the artist, album title and price. You could, if you wished, then go ahead and purchase the track from a publisher.
By the time you are reading this article, PURE will have enhanced the Lounge with the launch of a cloud-based, on-demand music service entitled, not surprisingly, PURE Music. Currently giving access to a catalogue of some 15 million tracks, this service will allow users to explore, discover and listen to a wide range of music through a range of internet-connected devices. A monthly subscription of £4.99 will let you stream any amount of music at 128kbps for your listening pleasure whether it emanates from a computer, smartphone or one of PURE's range of Internet-aware digital radios (EVOKE Flow, AVANTI Flow, One Flow, Oasis Flow, Contour, Siesta Flow, Sensia and Sirocco 550). A free iPhone app is available with an Android app coming shortly if not already here by the time you are reading this.
Despite containing 15 million tracks, the PURE Music collection is not as extensive as some might like. There are some notable omissions with certain popular artists deciding not to allow their music to be included in this catalogue. Fans of Metallica, The Beatles, Pink Floyd, ACDC and Led Zeppelin will be particularly disappointed as their music will not be available. However there is plenty more to choose from as you explore genres such as Pop, Electronica & Dance, World Music, Rock, Jazz, Classical, Blues plus Books & Spoken.
You can conduct a search for your favourite artist and be presented with a list of appropriate tracks plus albums recorded by that artist. The search engine does attempt to offer a selection of offerings from artists it considers similar that you might enjoy. However this feature is not as effective as it could be. Often it will consider an artist similar if they have the same surname rather than their style of music.
When running searches on some of my favourite artists, I was sometimes surprised to discover albums and tracks that I was unaware of as being part of the artist's repertoire. However there were also several examples of existing albums (several forming part of my own collection) that were not mentioned. Obviously this is a case of swings and roundabouts but with the thrill of finding a previously unknown album outweighing any disappointment of albums not being listed.
As well as streaming content you can also purchase individual tracks and albums with prices varying depending upon content. Any music you purchase is stored in the My Tracks area of the PURE Lounge and is held securely in the cloud free of charge as long as you have a Lounge account. This music is encoded at 320kbps and is DRM (Digital Right Management) free. You can also download any music you purchase up to five times for storing it locally.
Selecting five albums, which I had not been previously aware of and might consider purchasing, from my earlier search efforts, I decided to compare the price being charged by PURE with that being asked by Amazon.co.uk. Where possible I opted for the download price, rather than that being asked for a physical CD purchase, from Amazon. The five albums from PURE Music would cost a total of £34.25. The same albums would set you back £44.29 if you had purchased them from Amazon. Admittedly this is just a small sample and it does not take into consideration the monthly subscription required by PURE Music but it does show that this new service could save you money.