Improving the Farm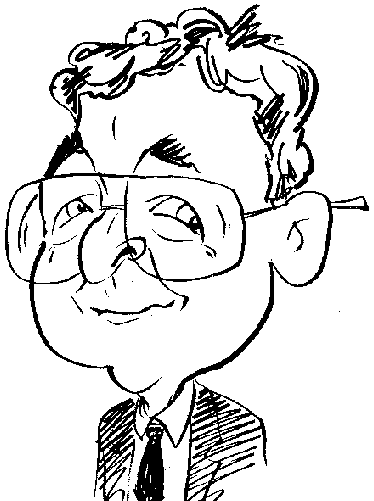 Review controls
I am tempted to start this review by stating there has been a sea-change recently with regards to the subject matter used by Playrix. After a series of titles with an aquatic theme, this latest title from the company to arrive on my system switches its focus to the land as you are required to help restore a farm to its former glory in Farmscapes.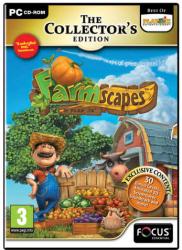 click image to enlarge
Now available from Focus Multimedia in Collector's Edition format, Farmscapes consists of the main game with 30 bonus match-3 levels and some extra hidden object levels. You also get an animated screensaver, farm wallpaper, an original soundtrack plus a walkthrough to help you complete the game. Apart from the bonus levels which only become active once you have fully upgraded the farm, all the other components are immediately available.
Following an animated introductory sequence during which you are introduced to Tom, a young boy hoping to spend his summer holiday playing on his game console, you find yourself whisked off to Tom's grandfather's farm to enjoy a period of outdoor life. While this sequence features voice dialogue, the rest of the game reverts to using just printed dialogue. You can select to play the game in either Relaxed or Against the Clock mode and enter your name which is then used from time to time throughout the game.
On arriving at the farm you quickly discover it is in a state of disrepair and some work will be required to bring it up to scratch. In order to achieve this aim, Farmscapes combines aspects of basic farm management tasks regarding the growing and planting of crops mixed in with hidden object game play plus numerous match-3 sessions. Generally Tom and his grandfather (plus a dog which appears later) tend to rush around, most of the actual work will be left to you.
Some of the tasks that need to be completed around the farm will require the appropriate tool which is where the hidden object scenes come into play. Set in various locations around the farm house and tool shed, these scenes follow the standard pattern of display a list of items which need to be located across the bottom of the screen. The number of items required will vary and the remaining number required will be displayed on screen. When there is not enough room to display all the items at once, replacements will be added as each item is found. Needless-to-say, an item can only be selected when it is present in the list even when they are visible on screen.
In some cases items may be concealed in drawers or cupboards which will need to be opened with a mouse click. A Hint feature, which takes a little time to recharge itself after each use, will release a butterfly to indicate the general position of a yet-to-be-found item. At the completion of a hidden object scene, one item, or sometimes several of the items found, will become available for completing other tasks about the farm. These items will either be added to the inventory which runs across the bottom of the screen or will be positioned somewhere in the current scene for you to pick up and use. Sometimes hidden object sessions will require you to find a set number of a particular item.
With tools in hand, various tasks can be carried out as seeds are planted, a beach ball popped to unblock a stream that was flooding the surrounding land and repairing a wooden bridge amongst others. All areas of the farm will need to be upgraded in various respects. The upgrading will cost money and this brings into play the match-3 sessions. An icon will appear in the lower right corner of the screen to indicate when you can pop off to tackle one of the match-3 grids.
Each grid will contain a number of gold tiles which need to be removed by creating a match of three identical symbols over that area. In line with the agricultural theme, the symbols will represent flowers, fruits and vegetables. Various power-ups become available as rewards for making a specific number of matches and these power-ups can be used to clear away the surrounding area. As matches are made, goods will appear beneath the grid where they can be purchased by a steady stream of customers and thus increase your bank balance for purchasing those upgrades. In some cases you will need to include a set number of a certain icon to complete a match-3 grid.
Depending upon the current state of your bank balance, upgrade options will be become available. Each upgrade option will have a variety of styles at different price points. You can preview each of the styles in situ before making your final decision.
From time to time messages will arrive in the form of letters, telephone calls or the local newspaper which reports of activity at the farm plus the plans of a major supermarket's attempts to buy the farm and convert it to a car park. You also get visits from a gossipy neighbour and can check out awards you have received in a Trophy Room.
Farmscapes is the type of game where fun is the major attraction rather than an intellectual exercise. You can easily pick up and play the game when you have a few minutes to spare but it is hardly likely to keep you engrossed for long sessions. Enjoy it for what it is and you should not be disappointed.
Priced at £10.20, Farmscapes requires a system with 1.5GHz processor, 1GB RAM, 420MB hard disk space running Windows XP and later.
http://www.focusmm.co.uk/shop/Farmscapes-Collector-s-Edition-pr-1768.html