Echoes of the Past 2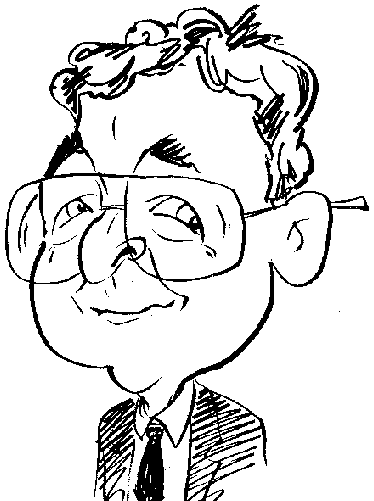 Review controls
It is time for another mixture of adventure and hidden object game play as you explore a castle in search of a shattered amulet.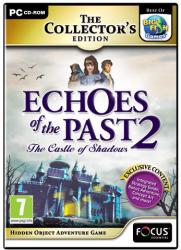 click image to enlarge
Echoes of the Past 2: The Castle of Shadows is a Hidden Object Adventure game that is currently available from Focus Multimedia in Collector's Edition format. Along with the main game, you get an integrated strategy guide, concept art, wallpapers and a bonus adventure game. Apart from the strategy guide, you will need to complete the main game before you gain access to the other extra items. Unlike some other titles I have seen the integrated strategy guide requires you to leave the main game before you can access its content – this approach does encourage you to work out solutions for yourself.
As part of your individual game playing profile you can opt to tackle the game is either Regular or Advanced mode. You get additional hints such as sparkles identifying active zones containing puzzles and areas that need further exploration in Regular mode. Both modes do make use of a stylised cursor that changes shape to indicate when possible actions, such as pick up and examine, are available. You also get navigation arrows pointing the way in which you can move between locations.
The game consists of the two playing modes of Adventure and Hidden Object sessions. With the former you have a full screen view of the current scene with your journal and help icons sitting either side of the inventory bar which remains hidden until your cursor moves to the top of the screen. Collected items and any rewards are automatically placed in the inventory until you require them in order to complete a specific task. Arrows at each end of the inventory allows you to scroll through and view items when there are too many to fit in one screen.
As you move between various locations, and a great deal of retracing your steps will be necessary as some tasks will need to be completed before your can make progress, you will need to collect various objects and tackle a number of challenging puzzles. You can skip any puzzle that proves too difficult but this does add 30 minutes to your time to complete the game.
There are two types of Hidden Object sessions that appear from time to time. With the more familiar style of play you are given a list of items to find in the current scene. Initially there will be ten items to find and as each one is located another item will take its place in the list. One of the items will be coloured red and this indicates that you will need to perform some action in order for this item to become available. Hints are available and you are initially given a supply of ten hints. You can replenish your store of hints by finding the two mirrors concealed in each of these Hidden Object scenes.
The second type of Hidden Object game-play reverses the standard process. Rather than finding objects you will need to replace those shown at the top of the screen into the current scene. These items will be those you have located in an earlier Hidden Object session. Hints can again be used but there are no mirrors to replenish your stock in this part of the game.
The game begins innocently enough with the arrival of an invitation to attend an exhibition of 19th Century Art at theRoyalHouseMuseum. Upon attending this event your eyes immediately alight on an amulet which is positioned just in front of a picture of a woman who then comes to life and relates to you a story about a magical amulet that a wicked witch tried to steal. However before she can do so, the amulet shatters into pieces and is dispersed to various locations. You have been chosen to find the pieces and stop the witch from causing more damage as you play the game of Echoes of the Part 2: The Castle of Shadows. You will need to spend a great deal of time making your way round a castle and exploring the different rooms, solving puzzles and collecting the items you need.
During your searches you will come across various apparitions. Some of these ghostly elements will be people while others will be objects that have been affected by the shattering of the amulet. The ghostly figures will provide help in your search for the pieces of the amulet if you find the item that they need so that they can regain their original bodily form.
The game's graphics are good with plenty of detail and some animation. While there are sound effects and background music, all the dialogue in the game is limited to text format which does seem like a missed opportunity. You get a good mixture of Hidden Object game play plus a selection of challenging puzzles. Priced at £10.20, Echoes of the Past 2:The Castle of Shadows requires a 1.0GHz processor, 1280MB of RAM, 388MB of available hard disk space running Windows XP and later.
http://www.focusmm.co.uk/shop/Echoes-of-the-Past-2-The-Castle-of-Shadows-Collector-s-Edition-pr-1762.html