The Return of Hector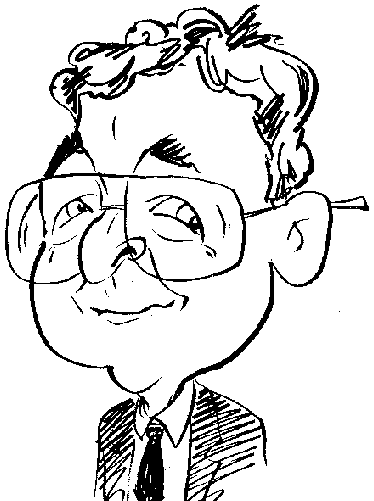 It is time for "the fat arse of the law" to return to our computer screens as Telltale Games releases the second of its Badge of Carnage point and click adventure game that features the drunken and flatulent Detective Inspector Hector.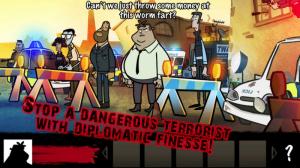 click image to enlarge
As with Episode One, entitled We Negotiate with Terrorists, this second outing of Senseless Acts of Justice combines cartoon-style graphics with wise-cracking humour that is often at a crude and rude level with enough puzzles to ensure you become involved in several head-scratching sessions and midnight oil-burning playing. Options are available to choose from various resolution settings for full screen viewing as well as adjusting the volume level for the background music, sound effects and voice dialogue plus opt for subtitles to accompany the spoken word. Up to three game slots are available allowing different players or various stages of the game to be saved.
An animated opening sequence reminds you of events from the first episode or shows you what you missed if this is your first experience of Hector and his ball-bursting approach to police work and the local community. For this latter group (the rest of us already know how the first episode ended), Hector had been called in to deal with a terrorist who claimed to be holding hostages due for execution if his demands were not met. Hector, of course, had carried out these demands against his better judgement and was about to met up with the terrorist so they could discuss matters over a substantial supply of pizzas.
As this is a point and click game, controls are kept to a minimum and are relatively basic. You can click, double click or click and drag to achieve all that is required in this game. With these controls you can move around, examine, interact, use and even combine items that are stored in the inventory that runs across the bottom of the screen. If at any time you forget these controls (and a session with Hector could induce a bout of forgetfulness) then clicking on the Hector icon in the lower left corner of the screen will generally bring up a list of controls.
There is an exception to this rule. This exception occurs when you are forced into some character switching interludes as you take control of Lambert, your partner against crime. Unfortunately there is nothing you can do about this as it is a requirement in order to complete the game. For those having their first Hector experience, I should explain that Lambert is to dynamic intelligent action as Hector is to charm and sophistication.
Conversation between characters is one of the actions that can be activated by a double click on the intended target. All the dialogue is delivered in a style and voice that is appropriate to the individual character. You will have a choice of responses listed on the screen. These responses change as the conversation proceeds. As the dialogue is delivered it will also appear in text format above the head of the character. Irony and humour certainly play their part in the dialogue.
Puzzle solving has a major part to play in this game which opens with the classic "get out of a locked room" situation made even more complicated by a computer-controlled sniper rifle pointing straight at out over-weight hero. How you get out of this situation, and later escape from the partly destroyed building, I will leave to your ingenuity and ability to think out of the box. Fortunately there is a built-in Hint system that allows you to dig a little deeper into the help on offer as you drill through insults regarding your lack of intelligence for resorting to asking for assistance.
In some cases the puzzles will be interlinked. You will need to go off on a tangent to complete another task in a different location before you can return and complete the original assigned job in the first location. A GPS enabled map provides assistances and enables you to quickly move between the various areas that make up the game playing environment.
With its mixture of colourful characters (strippers, street urchins, tied up prisoner in a car boot and girls who think throwing up is sexy), many of which you would not want to invite into your home, and a shopping list of tasks that will turn your stomach in other circumstances, Hector 2 Senseless Acts of Justice is more challenging and has greater content than the first episode but, as before, will not be to everybody's taste. However if you are into bawdy and near-the-knuckle humour then this is this puzzle-solving game will be for you.
Available for purchase on-line at $19.99, Hector 2 Senseless Acts f Justice requires a system with a 2GHz processor, 3GB of RAM, Video Card with 512MB of memory, 680MB of hard disk space and support for DirectX 9.0c running Windows XP and later.