What is it about Scoggins?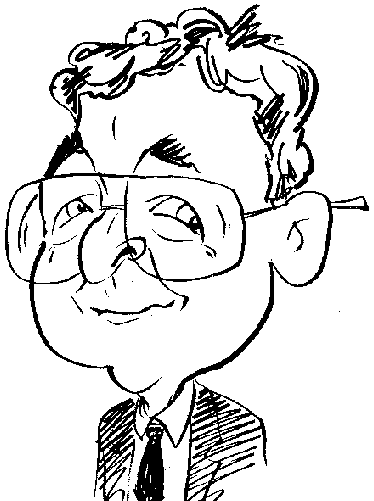 Review controls
Working for FBI is not always the glamorous scene portrayed in films and television series. Often it involves a lot of hard work as information is gathered and mind-bending puzzles are solved. This is the approach epitomised by the FBI's outstanding puzzle expect Nelson Tethers.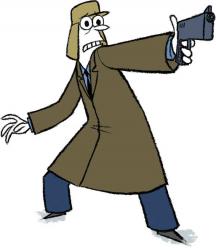 click image to enlarge
Following his initial appearance in Telltales Games Puzzle Agent, Nelson Tethers returns for a second outing in the rather obviously named Puzzle Agent 2. While the FBI believes that Tether's original investigation of Scoggins,Minnesotaand its eraser factory was brought to a satisfying conclusion and so closed the case, Tethers was far from convinced. He still had issues especially with the disappearance of the factory's foreman. So Tethers makes up his mind to return to snow covered Scoggins and dig deeper (no pun intended) into this rather strange community.
Rather than go for realism with the game's graphics, Telltale Games prefer a more hand-drawn comic book style enhanced with a washed-out colour look to the scenery with characters that have a slightly fuzzy appearance. Controlling Tethers and his choice of actions is just a matter of point and click as you move him around and hold long drawn-out conversations with the various inhabitants of Scoggins. Apart from the other characters, little indication is given as to which locations might be worth investigating until you actually click on an area to reveal possible options. There is one exception to this but I will hold back on revealing it until a little later.
An excellent way to gather information that might be relevant to the investigation is to chat to each and everybody who is willing to talk to you. All conversations supply printed dialogue in speech bubbles plus vocals using voices appropriate to the characters delivering the lines. While some conversations tend to flow without any intervention, there are several others that can cover several topics. In such instances, you are shown a list of subjects in a notebook from which you can make your selection. Sometimes a subject will need to be selected several times before that topic is exhausted and it is crossed out in the list. A right mouse click will cut the current piece of dialogue short allowing you to move on to the next section.
As you would expect from the game's title, there are numerous puzzles that need to be solved in order to make progress in the game. Very brief details are supplied about the current puzzle which is displayed on a standard type file folder. You can call upon a Hint feature, with your initial quota being set at six, to help solve the puzzle. Additional hints can be found dotted around scenes just waiting for you to collect them. These hints will be represented by small white pinpricks. Each time you use a hint of a puzzle you will be provided with more help.
Once you have solved a puzzle to your satisfaction then it will need to be submitted to the FBI for acceptance or rejection. In the event of the latter you will have the opportunity to try again. When a puzzle is correctly solved then you will receive your Performance Evaluation report showing the number of hints used and wrong answers plus a star rating. A How option will provide an explanation, if any is needed, of the solved puzzle.
Helping you get about the snow bound Scoggins and the surrounding area is a snowmobile and a map. By clicking on a location on this map you will be transported to your chosen destination so that you can further your investigation into a mystery that involves Hidden People and the inhabitants of Scoggins who have gone missing.
Earlier I mentioned that there was one exception to the lack of an on-screen presence that you can click on. This is in the form of a puzzle piece. By clicking on it you have the choice of viewing any of the puzzles already completed which you can retry if you wish. You can also access your journal regarding your activities and any information gained during your investigation. You can also use this puzzle icon to access the game's main menu and exit the game.
I found the game to be equally challenging and frustrating. There were numerous times when I was scratching my head, sometimes when trying to solve one of the problems but at other times when I wondering just what was going on. It certainly helps if you enjoy solving puzzles when playing this game as otherwise you could find it an exercise in frustration.
Puzzle Agent 2 is available for the PC, Mac, iPhone and iPad. This review is based on the PC version. This game is available for downloading at a price of $8.99. You will need to be running a 2.0GHz processor with 3GB of RAM, support for DirectX 9.0c and Video Card: ATI or NVidia card w/ 512 MB RAM running Windows XP and later.