Searching for Sam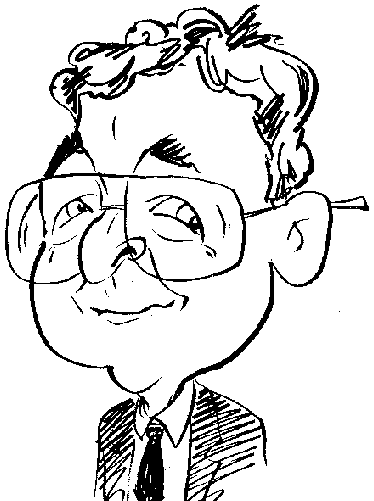 Review controls
Sometimes a knock on the door or a ring of the doorbell can bring a pleasant surprise. However this is not the case when Sam Hunt answers a knock at the door in Alawar's Stray Souls: Dollhouse title.
Buy Now!
Stray Souls: Dollhouse Story
Collector's Edition
£9.25

$13.99

€10.66

direct from Alawar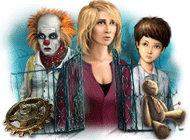 With a choice of Custom (one-minute Hint recharge and highlighted interactive areas) or Expert mode (two-minute recharge and no highlights), Stray Souls: Dollhouse is a hidden object adventure game. Currently the game is available as a Collection's edition which features a number of extra items. But I will leave these extra items until a little later and concentrate initially on the main game which has overtones of a nightmarish dream as problems, puzzles and obstacles seem to occur at every turn.
As part of the opening cut-scene the husband and wife team of Sam and Danielle Hunt are introduced. Sam does not hang around too long as he disappears when he opens the front door and is replaced by a box. This box contains one of those dolls that looks as if it has been made of a sock, buttons and a zip. As well as its patchwork type appearance, the doll has the ability to provide Danielle with help as she tries to discover what has happened to her husband. The doll takes over the Hint feature.
It soon becomes clear that the mystery of Sam's disappearance revolves around his upbringing as an orphan in a town that you would not want to visit for a relaxing time. An initial meeting with a young boy, who proceeds to disappear before your eyes, starts Danielle off on her search. Before he disappears the boy hands over a doll house that has room for several dolls. In his place appears a doll which becomes the first resident of the doll house.
As you move the mouse cursor around the various locations, it will change shape to indicate when further action is possible. You might need to use an object or explore a particular area. An inventory bar conceals itself at the bottom of the screen until you need to access it by moving the mouse cursor into that area. A journal, which automatically updates itself as you make progress and shows a map of locations visited, sits in the lower right corner of the scene along with the doll Hint feature.
Hidden object areas, clearly indicated in Casual mode by a sparkly effect, follow the standard pattern of listing the items to be found. While most of the items in the list relate to a single object, there are occasions when you will need to find a specific number of a particular item. Once found, the item's entry in the list will disappear. Any items needed elsewhere will be automatically added to the inventory until required.
While wandering around the scenes, finding objects and solving puzzles, you should be on the look out for items that change shape. These morphing items are referred to as Beyond Objects. They have no actually value, apart from helping you be more observant, but that is no reason not to collect them.
The game contains a mixture of puzzles. Some of which could cause a degree of frustration as you pit yourself against the wiles of the game's developers. As with the hidden object sessions, you are rewarded with items that will help complete tasks in the game. These are automatically added to the inventory.
At various times during the game there are cut-scenes that consist of flashbacks relating to Sam and his upbringing in this strange town. Danielle will also meet other characters who provide information that might or might not be true. Disappointingly these conversations are in text format rather than using actual voices. In some cases the other characters disappear to be replaced by a doll which can be added to the dollhouse.
Plenty of backtracking will be needed to complete the game as the tools you require to complete tasks are rarely store where they are needed. There is some repetition in the hidden object scenes but this does not interfere with the enjoyment of the game. At any time you can access a Strategy Guide that can provide all the help you might need to complete the game.
Once all the tasks have been completed and Danielle has solved the mystery of Sam's disappearance then other aspects of this title come into play. A bonus chapter becomes available. This is set 25 years earlier and provides some background to the events covered in the main game. You will also be able to check out actual and deleted scenes from the game, view images of the different characters plus check out different wallpapers, and view the storyline and media. The last two items require you to complete the bonus chapter.
Stray Souls: Dollhouse combines some great graphics with realistic animations and special effects. You also get atmospheric sound effects and music. While the dollhouse of the title only plays a minor part in the game, it does have an important role to play. The main game has 12 chapters with 50 locations and 20 hidden object scenes.
You can download a trial copy of the game before deciding whether to purchase the unrestricted version at a cost of £9.25 $13.99 €10.66. The game needs a 1.7GHz processor with 256MB of RAM, 330MB of hard disk space and support for DirectX 9.0 running Windows XP and later.
http://www.alawar.com/game/stray-souls-dollhouse-story-collectors-edition/?pid=10447