Robinson Crusoe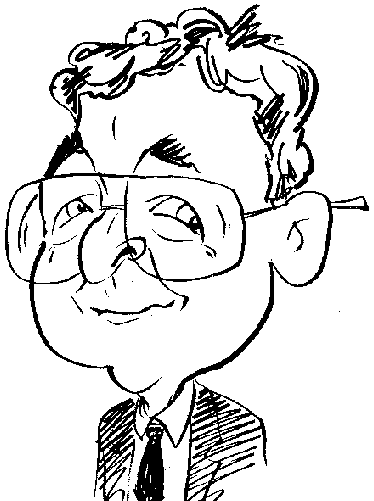 Review controls
With a desert island, a castaway and a man called Friday, it can only be a title based on Robinson Crusoe.
Buy Now!
Adventures of Robinson Crusoe
Direct from Avanquest
only £10.20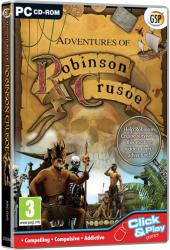 click image to enlarge
Who better to be the central character in a hidden object adventure game than an archetypal survivor. In this case the survivor is none other than the Daniel Defoe created character of Robinson Crusoe and the game, not surprisingly, is entitled Adventures of Robinson Crusoe. As part of Avanquest's GSP Click & Play catalogue, this game entrusts you with the task of helping Robinson Crusoe survive after ending up on a remote island in the Caribbean following a storm at sea.
After signing in to create your profile, you can select to play in Relaxed or Survivor mode with the latter being played against the clock with fewer hints being available. The story begins as you are led through an opening sequence made up of static scenes with a printed text commentary as our intrepid hero embarks on a career at sea. It isn't too long before a terrible storm at sea causes a shipwreck with Robinson Crusoe finding himself all alone (apart from a dog) and cast ashore on a remote Caribbean island. I have to say that it must have been some storm as the story states the ship was off the coast of Africa when the storm hit. Thus begins Chapter One of this game made up of hidden object searching, puzzle solving and some adventure touches.
The object of this chapter-based game is to enable Robinson Crusoe to build a vessel so that he can sail away and escape from the island. Don't worry about the actual boat building as this is carried out automatically behind the scenes. In order for the boat to be built you must complete each chapter which is made up of six sections involving a mix of hidden object game play and puzzle solving as the island is explored by following the various paths that are on offer. At the conclusion of each section you can take yourself off to the boat building scene and watch as another part is added or save up your progress until the end of the chapter for a more substantial advance in the creation of your vessel.
As you search each of the scenes either for a list of specific objects or a set number of one particular item such as food, mouse traps, weapons or starfish, you will come across sparkling hotspots that can offer access to some of the game's puzzles. You could find yourself rearranging the torn pieces of a photo, finding birds with matching songs, rotating segments to form a picture or milking a goat. These puzzles are both varied in type and levels of difficulty.
When presented with a list of different items to be located, one or two could be coloured blue. This happens to indicate that some type of action will be required before you will be able to discover this item. For example, very early in the game you need to find a black seagull, I will leave you to discover how you manage to turn the clearly visible white seagull into one of a much darker hue.
An inventory is available to hold any items you find that might be required to complete a task. Once located, inventory items are automatically transported to the inventory. A Hint's feature is available. At the start of each chapter you will receive ten hints which can be used at any time. Occasionally an item when clicked on in a scene will reward you with an extra hint.
Tying the various chapters together is a series of cut-scenes. Like the introductory sequence, these cut-scenes consist of static graphics with printed text to help develop the story line. You can, if you wish skip any of these cut-scenes if you are in a hurry to search for more items.
The game consists of 36 island locations spread over 31 levels. There are numerous appropriate sound effects and background music. While not my favourite hidden object game, Adventures of Robinson Crusoe is fairly challenging and should keep you occupied through several hours of enjoyable game play. Priced at £10.20, the game requires a 1.0GHz processor, 256MB of RAM, 100MB of hard disk space and support for DirectX 9.0 running Windows XP and later.
http://www.avanquest.com/UK/software/adventures-of-robinson-crusoe-145162