Two different ways to listen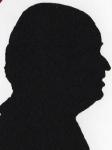 The first from Jabra 'music and talk meet the streets'. The second from Creative who at one time were the only name that mattered in sound cards, the Aurvana In-Ear2 earbuds which promise up to 95% noise suppression.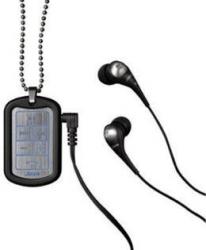 Jabra Street
This medallion is 5x3.5x1cm and comes on a chain to go round your neck. The earbuds provided give a decent sound but you can equally use others or even a headset via the 3.5mm jack, best of all the wireless quality is excellent.
Should you not want to wear it round your neck there is a clip on the back of the unit that allows it to fit onto edges of clothing like a jacket lapel or even a sleeve. You can register two devices and it can automatically switch between music and phone to allow you to take or make calls with a minimum of intervention from you.
The face of the medallion has six touch controls to allow you increase/decrease volume, skip forward or back in track or move to the next or previous track without your music player or phone ever having to leave your pocket or bag.
The standby time is stated to be 9½ days and it also boasts up to eight hours of talk time subject to your other device.
Charging is via a USB socket on the base and headphones/earbuds fit into a socket on the right side of the unit.
The Jabra Street is available from the first link below for £56.15 in white first link. But in black second link for £35.43.
http://www.amazon.co.uk/gp/product/B003MYVDW0?ie=UTF8&tag=gadge0a-21&linkCode=as2&camp=1634
http://www.amazon.co.uk/gp/product/B000WVFNTA?ie=UTF8&tag=gadge0a-21&linkCode=as2&camp=1634
http://www.jabra.co.uk/Sites/Jabra/UK-UK/Headsets/Pages/JabraBT3030.aspx
Creative Aurvana In-Ear2
These earbuds look classy and also sound rather good. However it does not end there as instead of them having to be wound up in a mess that always takes a while when you next want to use the earbuds. Here a nice solid backed Velcro sealed pouch has place for each bud and an easy wind mechanism for the 1.3metre gold plated lead.
For those that go on planes – and I believe some modern trains - an in flight adapter is also supplied in the kit of accessories.
The driver is a precisely balanced armature with an acoustic grill what this means to the lay person is it not only looks good but has an excellent sound range making your listening an enjoyment for you and not a pain for others.
The benefit of external sound deadening is that together with the six sets of silicon earbuds you get a perfect ear fit for almost anyone, you hear your music in clear sharp tones but others nearby hear the sound of silence.
So from a company that have grown up with sound a rather nice set of earbuds that most would be happy to use.
The Creative Aurvana In-Ear2 earbuds are available from the link below for £66.94 including free delivery.
http://www.amazon.co.uk/gp/product/B003FMUL22?ie=UTF8&tag=gadge0a-21&linkCode=as2&camp=1634
http://uk.store.creative.com/products/product.aspx?catid=437&pid=19167